New Senior Privileges
Senior year is something everyone looks forward to all throughout high school. This is the year you make many memories, go through hardships, make tough decisions, and most definitely get hit with a big case of senioritis. Luckily, at Ascension, we are fortunate that the school gives us seniors some privileges to help with that case of senioritis. We can all agree together as a class that we have been eagerly waiting for these days to come! 
Early during the beginning of the senior class' last year at Ascension they get their first privilege of painting their parking spots during the summer. This is something all students look forward to, especially since their parking lot is closest to school. A new privilege that the class of 2021 started is seniors get to wear carolina blue uniform shirts. Although these are great privileges and traditions that seniors begin their year with, the most anticipated is second semester privileges. 
Finally our time has come… Starting after Christmas break all seniors are allowed to wear college shirts and sweatshirts. Seniors love getting to wear any college sweatshirts because it is so much more fun than just wearing your plain old uniform everyday. 
The second privilege that comes with this semester is getting to leave for lunch. Senior Bella Nicholas says, "The only thing pushing me to finish strong during the first semester was definitely thinking about all the good places I would get to eat for lunch next semester".
I know for sure this is what all seniors eagerly wait for throughout the school day. Senior Andre Perron says, "The senior privileges that have begun this semester have surely made a change in the dynamics of the seniors! With the ability to wear any college gear we'd like and leave for lunch with our friends, a lot of seniors are super excited for the second semester. I think we have always looked forward to these little victories and treat as seniors that it's a surreal and special time for us all. While senioritis is for sure in full swing, these super fun privileges make school even more bearable. They also remind us that we only have a few months left in our favorite place. Currently sobbing." 
This year has definitely not been a senior year we all expected with many things being taken away due to covid, but we are so thankful that school is still giving us these privileges that are definitely getting us through second semester! 
Leave a Comment
About the Contributor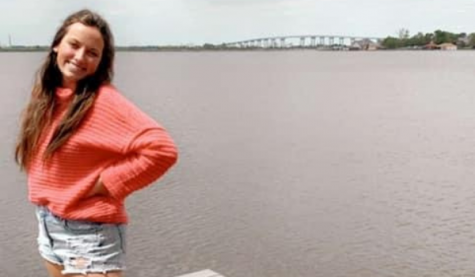 Grace Werner, Staff Writer
Hey y'all!! My name is Grace Werner, and I am a senior at Ascension. This is my first year in journalism and The Authored Ascension. I am involved in SADD, Younglife, and leadership. You can always find me hanging with my best friends and eating good food. One of my favorite memories at Ascension is traveling to Puerto Rico for two mission trips. I love traveling and helping others, so I found a love for missionary work! I am so excited for my senior year and can not wait to see what this year has in store!