Blue Gators for President 2020
On November 3rd, the Sugar Mill Pond campus held its very own mock election. Students were sent a google form to vote for their desired candidate. Electoral votes were distributed evenly throughout every grade level based on how many students are in each grade. The 8th-grade class had 5 electoral votes, the freshman and sophomore class had 6, juniors had 7, seniors had 8, and teachers and faculty had 4. The student body's popular vote went towards Donald Trump and Mike Pence. The teacher and faculty popular vote resulted in electoral votes for Joe Biden and Kamala Harris. I asked senior Claudia Jones, who was able to vote in the 2020 election this year, how she felt about the mock election and she said "Actually, I wasn't able to vote in the mock election because I was busy actually voting. But my experience was very sweet because I used to go with my dad to vote and now I went by myself this time."  
Next, I asked Gracie Babineaux, a junior at Ascension, what her takeaway was from this mock election. Gracie says, "It was a great experience because I was able to express my opinion on who I preferred as president." Many students were thrilled when they found out about the mock election because they got to experience what it is like to vote in an election, and they were able to express their political beliefs. Overall, I think this mock election was a good way to show the school how important voting is.
Leave a Comment
About the Contributor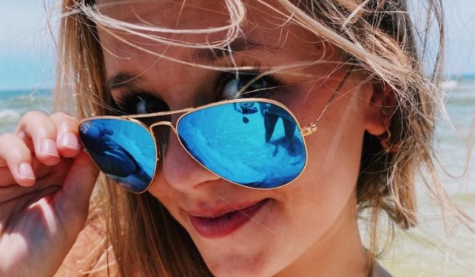 Olivia Bradley, Staff Writer
Hi! My name is Olivia Bradley. I am a junior at Ascension this year. This is my first year in journalism as a staff writer. I participate in cheerleading and this is my third year on the varsity squad. Football season is my favorite part of the school year! There is never a second of the day where I am not hanging out with my best friends. If I could stay at the beach forever, I would. I have been a member of the SADD club and participate in YoungLife. I am very excited to be a part of the yearbook and Authored Ascension!