New Student ID Controversy
Unless you have been living under a rock, you have probably noticed that the Ascension faculty has given students ID passes to unlock the doors to the gym. There has been much controversy about whether the students want to wear them or not. Some say it is convenient, but others say they are just another thing to lose. Recently I have asked students and teachers about what they think about the new ID passes. 
Junior Ava LeJeune says, "The lanyards are very efficient when you get locked out of the gym. I feel so official." The lanyards have given the students an opportunity to show their responsibility around school. If students continue to use these ID's in the correct way, they possibly benefit them in the future for more freedom. Coach McCullough says, "I think it is a good thing to give the students more freedom to do more things. I think it is a step in the right direction." The ID's allow students to show that they can take on new responsibilities. 
Although the lanyards come with many perks, several students refuse to wear them. "It only lets you get in to certain doors which is inconvenient when you are rushing to another class," Alex Doga expresses. While this is understandable, students were notified that the ID's can only open the gym doors during school hours. Other students simply do not have a use for their ID. 
Overall, the new student IDs have really been an asset to students due to the fact that students do not have to wait in front of the gym doors for someone to let them in. Nevertheless, students that forget to wear their ID or just don't like to bring them will still have that issue. I am very glad that the Ascension faculty has trusted the students with this new responsibility, and I hope students will use them wisely. 
Leave a Comment
About the Contributor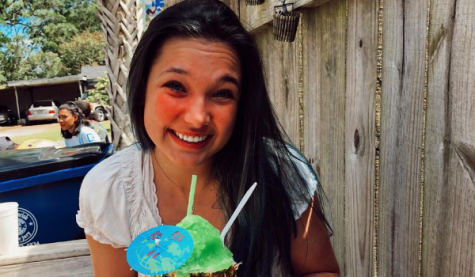 Sophia Mury, Staff Writer
Hey hey, my name is Sophia Mury and this is my junior year.  I have attended Ascension for 13 long years and have always been involved in school activities. This year I am on the dance team, a member of SADD, and a class leader for the junior class. In my free time, I enjoy dancing, hanging out with friends, going to Chick-fil-a, and eating Dairy Queen Blizzards. I am so excited to be a part of Authored Ascension this year and hope to remain in it next year!