Philanthropic Turkeys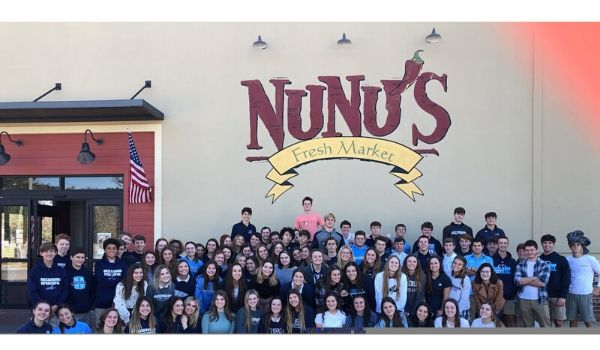 With Thanksgiving comes the thought of needy families… well, this is true to Ascension, at least. Every year, our school holds a canned food drive for needy families in the Youngsville area. This year, as every other year, we decided to put on a canned food drive for the needy people, and also, as in years past, students who donated $15.50 were able to participate in the "Turkey Trot." These festivities are designed to show us students how fortunate we are to have the food and shelter that we do, and give poor families the Thanksgiving that they deserve.
Every year, the students have a canned food sculpture contest in which they build something out of the cans that they have brought. Someone judges the sculptures, and the grade with the best sculpture gets served first in the Thanksgiving feast. This year the seniors made a working Jack-in-the-box, which when wound up, a picture of Jack Bradley would pop up. When asked how he felt about this he responded "I feel honored to have led our grade into a new level or art and innovation." The juniors made a replica of the game Hungry Hungry Hippos, which ultimately ended up winning the competition. The sophomores designed the Hungry Caterpillar. The freshmen made a rubix cube out of their cans, and the ochos made a tic-toe.
The number of cans collected totalled at a number of 2,334. The turkey trot was a success, raising money for more turkeys than expected. The goal was to get 44 turkeys, and we ended up getting 55. Ms. Roz says, "I think our students were very generous!" This year has been a tremendous success thanks to the giving students who are willing to donate their time and money to needy families in Youngsville. 
Leave a Comment
About the Contributor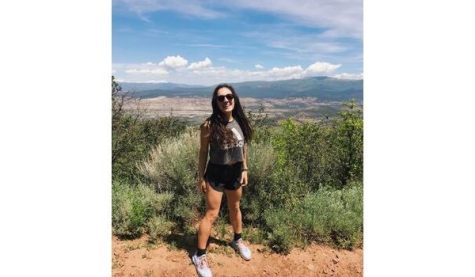 Emmie Gage, Staff Writer
Hey, I'm Emmie! I'm a senior at Ascension, and I've been here since kindergarten! In my free time, I love to play tennis, and I'm on the school team. When I'm not on the court, I love hanging out with my friends and traveling.