Senior Portraits>PSAT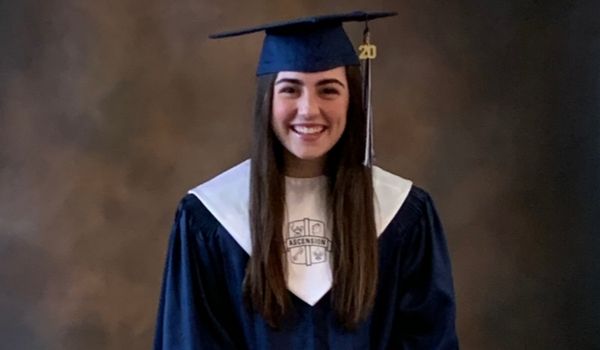 This Wednesday was the annual standardized testing day here at Ascension. Every year students are required to take the PSAT and the Plan and Explore tests. The PSAT is a standardized test that is supposed to prepare students for the upcoming SAT, while the Plan and Explore helps students prepare for the ACT. Eighth graders and freshmen are required to take the Plan and Explore; the sophomores and juniors have to take the PSAT. As a survivor of both the PSAT and the Plan and Explore, I would like to point out that taking these standardized tests did not help me prepare for the ACT at all. 
I do not remember taking the Plan and Explore tests, but I surely remember taking the PSAT.  I used to dread having to take these tests because of the unnecessary duration they require. Junior Claudia Jones, shares her opinion on the upcoming PSAT by saying, "I think it is good practice for the ACT, but at the same time, I do not feel like taking it." Many eighth graders most likely went into this testing day with no expectations, which can be a good thing, but that may make them more nervous. I am here to say that, eighth graders, if you are reading this, the test you just took will not affect your future at all.
While students were busy taking the standardized tests, seniors took their senior portraits. I was personally very excited to not have to take the PSAT (I never thought that day would come). Senior portraits are a memorable milestone, this is a picture that we will all look back upon; it's a pretty big deal. Seniors have a specific time slot for their pictures and after, they do not have to attend school for the rest of the day. Senior Emma Gautreau, was excited about skipping out on the PSAT saying, "I am so happy to not have to take the PSAT this year, but I am sad to miss all the memes." Another senior, Emma Guidry, described her sadness about missing the PSAT by stating, "I'm upset to miss my chance to be a National Merit Finalist. I definitely had the potential but was completely undermined by William Brien's genius, and also by not being allowed to test as a senior. But, mad respect to Brien. And everyone having to go to Eucharist after testing." All in all, most seniors (except Emma Guidry) are excited to not have to take the PSAT this Wednesday. 
Leave a Comment