On Fridays, We Wear Pink
Because the month of October helps to raise breast cancer awareness, Ascension has contributed to the community by raising money for Miles Perret Cancer Services. Miles Perret is a local nonprofit organization that provides support to individuals and families with cancer. Their mission is to serve families in Acadiana fighting and surviving cancer, with the care and compassion needed. Through this organization, they seek to help the patients work through the challenges of cancer by giving them non-medical items, including wigs, nutritional supplements, prosthesis, and mastectomy items. 
This year, the Ascension cheerleaders and the student body raised money for the Miles Perret cancer services through many different and exciting ways. Last Friday, the high school students could pay $5 to wear free dress and nearly a third of our student population did. Throughout the day, the cheerleaders led a bake sale in which the money paid for a sweet treat would go towards the donation. During the football game, they also sold lemonade for a dollar to not only bring this atmosphere onto the Gator Field, but to show how supportive we are of the community. Although the Gators lost to Catholic High, it was still a great opportunity to raise awareness.
In total, the SMP campus raised over $1,700 and all proceeds went to help children and families through Miles Perret Cancer Services. Senior Christian Matherne expressed how Ascension always helps the community around them by saying their contributions "were a fun and easy way to support breast cancer awareness." Asking how the lower classmen feel about supporting breast cancer, sophomore Adele Mooney says "I have never seen a more supportive community like Ascension."
Leave a Comment
About the Contributor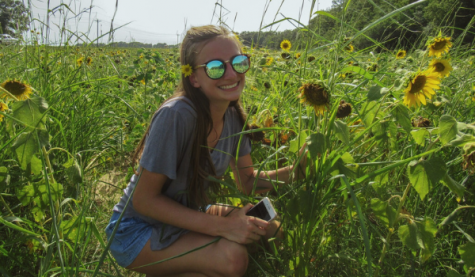 Lauren Liprie, staff writer
Hey I'm Liprie and I'm a senior here at Ascension. I am involved in pole vaulting, track, cheerleading, and Younglife. I enjoy spending my free time hanging out with my friends, listening to music, and making bracelets out of string.