Serving Our Community, One Day at a Time
Here at Ascension, community service plays an important role in our school careers. There are always opportunities for our students to get involved, whether for our local community or for state-wide events. One of the key points in our school's mission statement is to "foster servant leadership opportunities that positively shape character". As a result of this, the school hosts four service days, one each quarter, as a way to prompt each student to become a servant to each other and our community. Each grade level reports to a different place, ready to aid any way they can. This past Friday, the senior class served at Habitat for Humanity, a nonprofit organization that "is dedicated to eliminating substandard housing locally and worldwide through constructing, rehabilitating and preserving homes." (Habitat for Humanity). Stonewall Johnson said, "It was very rewarding to see the impact we had on the community. Just by donating my time, I was able to help the staff and lessen their workload."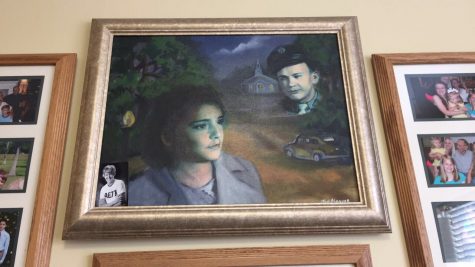 While the seniors were building homes, the junior class gave their time (and sweat) to Project Front Yard, which is a state run operation dedicated to improving the cleanliness of our communities. The staff had plenty of groundwork for our volunteers to do, including pulling weeds, raking mulch, picking up trash, and other tedious jobs.
The sophomore students visited the elderly at the Camelot of Broussard Nursing Home. While they were there, they played bingo and got to visit with many of the patients there. Anna Grace Franques said, "It was a really fun experience and I'm so glad I was able to go. We were visited with this nice lady named Georgie who was married for 72 years!" What a great opportunity to give back and gain experience from the elderly in our community.
Finally, the freshman class served breakfast for individuals and families experiencing poverty and homelessness at St. Joseph's Diner. Every year over 100,000 meals are served and our students were able to assist in serving one of these many meals. The freshman served breakfast, lunch, and dinner last Friday, and were able to truly help the poor.
Overall, service day is an eye-opening event that teaches our students generosity, compassion, and humility. These are just a few of the many virtues that Ascension hopes to establish in our school community. The students express their appreciation to have the opportunity serve our neighbors. The school's service days are enriching towards the our student's character growth and should remain a tradition for years to come.