November Student of the Month: Abed Balbeisi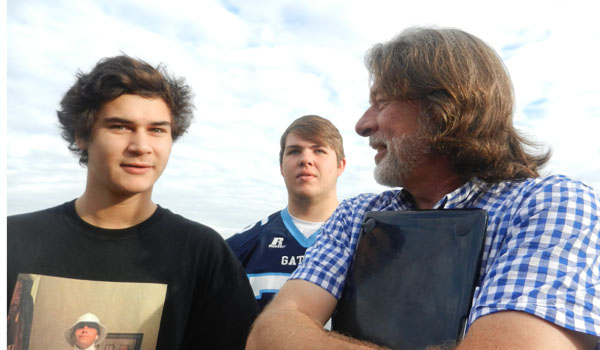 Every month, the Acts of Random Kindness Club asks the students and the faculty to nominate the students they think model the school motto of being "gentle, generous, truthful, kind, and brave." Abed Balbeisi was picked for the month of November.
Abed is a junior and has been at Ascension for two years. He has no clue who nominated him, "but shout out to them," said Abed. He doesn't play any sports but is very involved in photography club. He has two little brothers, but they do not attend Ascension. His favorite class is photography.
"Outside of school I play unreal amounts of Xbox, take pictures, hang out with friends, and dream about playing in a field of zebras…and establishing a really good friendship with a zebra. I'd name him Charles," said Abed.
"Abed is an awesome guy," said Ms. Fournet.  "When I saw him taking pictures at Mrs. Rose's wedding on the first Saturday of the Thanksgiving break, I was so impressed with his generous spirit. I always see him helping other people–teachers and students alike–and making sure that people who might not always be included are included."
It would seem that the student body agrees.
"I thought it was cool when I found out I was Student of the Month, and everyone who voted for me knows what up," said Abed.
Leave a Comment