Chapel Talk–An Open Response to Tyler Malbreaux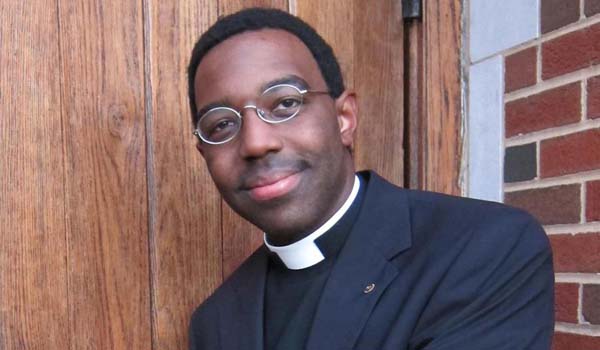 Seventeen years ago, I was in the same position that every Ascension student is currently in. It was the beginning of the 1997-1998 academic year and my mother had enrolled me as a 7th grade student at Saint Peter's Episcopal Day School, opened by the Episcopal church under the same patron in our hometown of Talladega, Alabama. Unlike Ascension's student body, the majority of the students at EDS (which numbered a little over 20) were Episcopalians, with myself and several others being non-Episcopal students from other Christian traditions. Academically, it was a solid institution. Although it was only in its first year of existence, the school's standards were high and the expectations of the faculty were demanding, all with intentions for positive growth, both intellectually and for the whole of the person. I only attended EDS for one year, but it is a year that I look back on with great fondness, for the high standards that I was exposed to were the beginning of the instilling of values within me synonymous with those of Ascension—gentleness, generosity, truthfulness, kindness, and bravery.
Not only was the academic rigor different from what I had experienced in the public school system, but what I was being exposed to spiritually was completely unlike the tradition within which I had been born. I always knew that there was an "Episcopal" church in town, but who "Episcopalians" were and what their church was about I had not a clue. The denomination of my birth and that I was attending was the Christian Methodist Episcopal Church, one of the five historic Christian denominations of black Methodism, founded in 1870 with support from the Methodist Episcopal Church, South, one of the predecessors of the present-day United Methodist Church. The worship of the CME Church was spontaneous and heavily emotional. Prayer was extemporaneous and the singing was free form. At EDS, it was a totally different way. The worship was structured and calm. The music was traditional and stately. The prayers were shorter, yet heartwarming, coming from this book called The Book of Common Prayer. The more that academic year progressed, the more I grew to love Anglican Christian worship. My growing fondness of the Anglican Christian tradition was the instigator of me developing a closer relationship with Jesus and praying more. Despite the fact that EDS chapel services were compulsory and conducted in a way that was different from the only way that I knew, those chapel services became the best and most important times to me, drawing me closer to Jesus and Him becoming the best friend that I have ever known. Because of those EDS chapels 17 years ago, I embarked on the journey of "intentional Christianity."
I recall these experiences in an effort to identify where Ascension students currently are. Like all Ascension students, I, too, was a student at an Episcopal school that had compulsory chapel worship and, like most students, came from a religious tradition that was different from that of the school's. Where I think the difference comes between my experience and that of several current Ascension students is perception. In his editorial piece "Why Do Students Hate Chapel?" posted on the website of The Authored Ascension on November 10, 2014, Junior student Tyler Malbreaux states that "many [Ascension students] disagree with chapel and Eucharist philosophically" and that they "make the argument that Ascension Episcopal School is supposed to be geared towards individualism and encouraging students to be free-thinkers." From my Episcopal school experience, I saw the liturgy of the Episcopal Church as being simply a particular expression, just one of the many ways in which Christ is praised throughout the universal Christian Church. I recognized that the services being conducted were the ways in which Episcopalians worshipped and, because of this recognition, respected its liturgical forms. But although the chapel services were compulsory, never did I feel that the theology expressed was being shoved down my throat or the style of worship conducted in such a way that it demanded my conversion to that specific tradition. This approach made me feel respected as an individual and encouraged to begin thinking for myself about what Christianity was about and who Jesus was, not just taking my mother's and pastor's word for it. Perhaps it is an antithetical feeling of the students mentioned by Mr. Malbreaux that is causing them to philosophically disagree with daily chapel and Eucharist, which brings up a good opportunity to talk about why we have daily chapel and Eucharist and why they are conducted the way that they are.
The first line of our mission statement reads, "Ascension Episcopal School is committed to academic excellence in a Christian environment." So first and foremost, the reason why we have daily chapel and twice-monthly Eucharistic celebrations is because we are a Christian school. As a Christian school, the environment that we seek to uphold looks to the teachings of Jesus Christ as presented in Holy Scripture. Jesus said, "…Where two or three are gathered in my name, there I am among them" (Matthew 18.20). We celebrate the Holy Eucharist because of Christ's command, "Do this in remembrance of me" (Luke 22.19, I Corinthians 11.23-26). We come together for daily chapel out of the age-old Christian practice of gathering together to acknowledge God's holiness, hear His Word, and offer prayer. When Dr. Jeanette Parker, our Founding Head of School, in 1959, engaged in efforts to establish what is now Ascension Episcopal School, she did so out of a want for a specific kind of academic environment for her children to learn within. Several other parents believed in her vision and joined with her in bringing what is now Ascension Episcopal School into reality. The foundation upon which our school was founded was the faith and teachings of Jesus Christ and it is upon that foundation in which Ascension strives to be an institution where its students receive a quality education in an environment informed by Christian principles and expressed through the Anglican tradition.
When we speak of Ascension as an Episcopal school, we are talking about two things: an affiliation with a particular denomination and a particular approach to being a Christian. As an Episcopal school, connected to the Episcopal Church of the Ascension here in Lafayette, it is therefore, by virtue of that connection, affiliated with The Episcopal Church, a Christian denomination of the Anglican tradition whose roots begin in the days of the Church of England in the American colonies and formally established in 1789 during the early days of the American republic. This affiliation is the principle factor behind the specific way that our daily chapels and Eucharistic celebrations are conducted, all based on The Episcopal Church's standard for worship, the 1979 edition of The Book of Common Prayer. Not only does the factor of affiliation determine Ascension's particular forms of worship, but also the fact that I, your Chaplain, an ordained Episcopal clergyman, am bound by solemn vow to abide by such forms. On two separate occasions—my ordination to the Diaconate on May 27, 2012 and to the Priesthood on December 2, 2012—I made a public declaration "that I believe the Holy Scriptures of the Old and New Testaments to be the Word of God, and to contain all things necessary to salvation; and I do solemnly engage to conform to the doctrine, discipline, and worship of The Episcopal Church" (1979 Book of Common Prayer, pp. 526, 538). So institutionally, the form of worship conducted at Ascension School is a result of its denominational affiliation. As an ordained Episcopalian, I have declared loyalty to the worship of Christ through the liturgies that the Church has prescribed.
Several times already, I have made mention of the "Anglican tradition," which leads to the second point—a particular approach to being a Christian. Whereas the word "Episcopal" speaks more to the Church's form of governance (coming from the Greek word episkopos, meaning "overseer"), denoting it being led by Bishops in consultation with representative bodies, The Episcopal Church's worship is steeped in a particular Christian tradition known as Anglicanism. Our worship here at Ascension Episcopal School, by virtue of our affiliation with The Episcopal Church, is rooted within the traditions of Anglicanism. Richard Hooker, one of the most important English theologians of the 16th century, in his work Of the Laws of Ecclesiastical Polity, in my opinion, offers the best explanation of the Anglican approach to Christianity primarily known as the "three-legged stool." This is not a term that Hooker himself used, but was applied in later years as a shorthand description of his particular approach to Christianity through three areas—Scripture, tradition, and reason. In utilizing this approach in its expression of the Christian faith, Anglican Christianity can be described as follows:
Scripture—Anglicans believe Holy Scripture to be the Word of God, inspired by Him and that He still speaks to us, His people, through it and come to understand Scripture with the help of the Holy Spirit, who guides the Church in interpreting it.
Tradition—Anglicans use tradition to interpret how what we do is reflected in Scripture and fits in with the doctrines that have been accepted by Christians as orthodox (from the Greek orthos, meaning "right," "straight," "true") for centuries.
Reason—With reason, Anglicans are actively engaged in the study of Scripture and the keeping of Christian tradition in the midst of the world's contemporary context.
I have made this historical, theological, and philosophical argument in an effort to bring the central point full circle, which is this: Ascension Episcopal School is a Christian school. We are a Christian school affiliated with The Episcopal Church, a Christian denomination of the Anglican tradition. Because of what Ascension Episcopal School is, its worship is done in a particular way. The Christian faith expressed through the Anglican tradition was what our school was founded upon and upon which it will remain. This is simply who we are as a school.
Towards the end of his piece, Mr. Malbreaux says, "…I somewhat agree with the people who dislike chapel because it goes against their own personal beliefs. I would like to see a school that is more open to new ideas and one that doesn't taint its mission statement with strict conservative values." In response, I make the case that although chapel is required, the sermons that are preached and theology expounded upon are not compulsory to one's own individual belief. To repeat an argument that I made earlier, the theology and worship of The Episcopal Church is a particular expression, just one of the many ways in which Christ is praised. Your Ascension faculty and administration recognize that there are other ways and other ideas out there regarding Christianity and how one expresses their faith. Anglican worship may not be your preferred style of worship and that is okay. There may be some Ascension students who are experiencing a period of doubt and seriously questioning Christian tenets and that is okay. I know that there are some Ascension students who profess themselves to be atheists and that, too, is okay. The theology expounded upon in chapel is simply presented to the hearers; it is up to the hearer him/herself to decide whether or not to accept it. But just as your faculty and administration are open to the differences of opinion that exist within our community, it is the hope of the same that those who possess differing opinions will be open to and accepting of the fact that they are part of an Episcopal school that expresses its belief in the living Christ in a particular way.
For my final point, I would like to address Mr. Malbreaux's statement about the "tainting" of the Ascension mission statement with "strict conservative values." In response, I assert that the values being articulated by both Mr. Johnston and myself in chapel are not conservative or liberal, but are, rather, both conservative and liberal. They are conservative in the sense that the sermons we preach and theology being taught are in line with doctrines that have been accepted by Christians for centuries, thus conserving those things that have always been taught and explicating them in our current time. They are also liberal in that in recognizing the differences of opinion that exist within our community, Mr. Johnston and I are only presenting, not mandating, those things of Christianity that have been taught throughout the ages. Again, the acceptance of those things that we present is at the discretion of the hearer. As for me personally, the basis of my preaching and personal theology is grounded in these words of Saint Paul: "For I decided to know nothing among you except Jesus Christ and him crucified" (I Corinthians 2.2). Therefore, I make the case that the Ascension Episcopal School mission statement is not being tainted, but, rather, is being lived out by an engagement with those things that have always been taught by Christians, while, at the same time, leaving space open for those of differing opinions, encouraging open dialogue with them and respect for the place that they are at in their lives.
As a Christian, it is my duty to follow Jesus. As a Priest, it is my duty to point to Jesus by proclaiming His Gospel as revealed through Holy Scripture, the source from which those things that Christians have always believed are found.
May the peace of the Lord be always with you.
Leave a Comment