Are You Gentle, Generous, Truthful, Kind or Brave?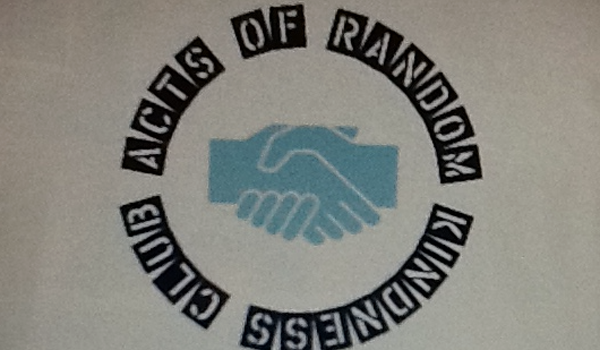 As August is coming to an end, it is about time for the Acts of Random Kindness Club to elect an August "Student of the Month", and with so many new incoming students, some of you have probably never heard of A.R.K.
What is A.R.K.?
A.R.K. is an abbreviation for Acts of Random Kindness, and this club was just brought back to campus last school year. This club involves: electing officers (if anyone is in need of a résumé builder), philanthropy, performing good deeds, voting on a "Student of the Month", and participating in Acts of Random Kindness Week.
What is "Student of the Month"? How can someone be "Student of the Month"?
Student of the Month is an award that is given out each month to the student who conveys the school's motto the most, which is: generous, gentle, truthful, kind, and brave. The entire SMP campus is allowed to send a nomination to his or her grade level's representative, listing the person they choose to nominate and a reason to support it. Then, at the end of each month the club meets to vote on the nominees, and select an individual who is deserving of the award. The Student of the Month is posted on the A.R.K. wall (outside Madame Smith's room), given a special prize, gets an article written about them on The Authored Ascension, and receives a certificate acknowledging them of their great representation of the school's motto.
How many times per month does A.R.K. meet?
A.R.K. usually meets once a month, unless there is a spur-of-the-moment idea that needs to be discussed. So it isn't time demanding at all, and it is really fun to participate in!
How do I become a member?
Next week, will be A.R.K.'s first meeting.  Show up Thursday, August 28 at lunch in Room 219 for the meeting, and you can sign up for the email list!
How do I become an officer?
The first meeting is the time you sign up to run for an officer position and the members vote. The positions that are available are: Freshman Representative, Sophomore Representative, Junior Representative, Senior Representative, and Vice President. The results will be announced in chapel on Friday, August 29.
Lastly, why is A.R.K. important?
A.R.K. is important because it teaches students how to be a role model. It also teaches students how to go by our school motto on an everyday basis, and how to become more involved in the school. It is also important because it acknowledges the students who go above and beyond in their actions.
If there are any further questions, you can email Madame Smith or me for more info: [email protected] or [email protected]
Leave a Comment