SECON Rep Visits with AES Students about Drug Testing Procedure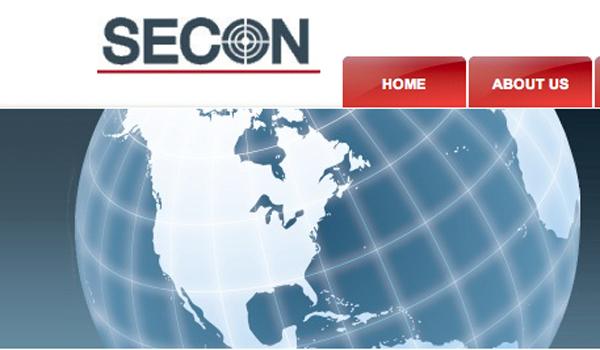 This morning, Mary Womack, a representative from SECON, talked to the Ascension student body about the process of the upcoming drug testing.
SECON is a 32-year-old organization that specializes in drug and alcohol testing. They serve almost every private Christian school a 50-mile area, as well as prisons, drug courts, and corporations.
According to Mrs. Renard, Dean of Students, testing will occur four times throughout the year. Each time, approximately 14 people will be randomly selected. SECON has been given a list of all students, and the company will be responsible for randomizing selections.   The testing company determines the dates and times for testing, not AES.
According to Mrs. Womack, if a student is chosen to be tested, his/her name will be reentered into the system and can still be chosen for later testings.
Mrs. Womack said that the process of the drug test is a relatively simple one. The method will be a urine test, but hair tests will be available for those students unable to supply a urine sample.
A female representative will be in the girls' locker room in the gym to collect the samples, and a male representative will be in the boys' locker room. After the student signs a label for the sample and gives it back to the representative, the sample will be sent off to be processed.
"We're testing for illegal drugs. Right now, that means a drug you don't have a prescription for, or any drug considered illegal by the government, like cocaine or marijuana," Mary Womack shared. She then gave students a list of possible drugs and how long each drug can stay in one's system, including:
Amphetamines, 3-5 days
Barbiturates, 14 days
Benzodiazephines, 10 days
Cocaine, 5 days
Suboxone, 14 days
Marijuana, 30 days
Oxycotin, 3 days
Synthetic drugs, 3-5 days
"We want 100 percent negatives. That's our goal of this program. Not to catch you doing something wrong, but to keep you from trying something you know you shouldn't do," Mrs. Womack explained. "The last thing we want is a positive. It's a lot more trouble for everybody involved."
Mrs. Womack explained that a positive test is re-confirmed with an outside lab before results are returned to the school or to parents.
According to Mrs. Renard, the most common question she has received from parents concerns prescription drugs.  She said that the SECON technician will ask the student in private to disclose any medication he/she is taking.
"Even if they forget, it will not be a big deal," said Mrs. Renard.  "The test would result in a positive, at which point they would send the test on for a second round to verify the results. A SECON tech will call the parent to verify that the child does have a prescription to take that medication and then would discard the positive reading.  All of this happens through SECON, and the school is not notified at any point in this process.  That would be a violation of HIPAA laws."
The talk of drug testing has triggered many different opinions amongst students at Ascension.
"Drug testing at AES goes against the 'honor code," said Sophomore Jacob Broussard, explaining that the code is supposed to be an agreement of trust between students and faculty.
However, many students agree that this is a necessary program.
"Drug testing at Ascension is a great thing to do to protect students from harmful drugs and bad decisions," explained Eighth Grader Grace Hill.
"Drug testing is a useful motivator to avoid drug usage,"  said Junior Luke Butcher. "Just because you do something wrong doesn't mean it won't be discovered. There are no loopholes!"
If you have any questions, you can visit SECON's website at DrugScreen.com, or you can contact Mary Womack at the numbers and email below.
SECON's toll free number: 800-256-3741, ext 5611
Mary Womack- P: 337-262-9611 / C: 337-591-3426 / F: 337-235-950
[email protected]
Mrs. Renard told the student body that the penalties for a positive drug test are detailed in the school's Substance Abuse Policy, which is part of the Student Handbook and can be found on the school's website.  Click Sugar Mill Pond and select Resources to download the policy document.
View Comments (3)