Baseball Player Profile – The Blue Beadle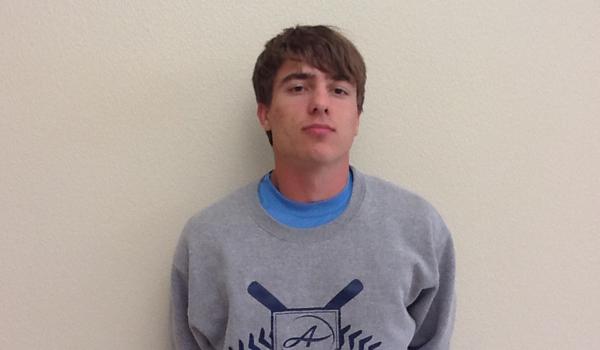 What position do you play?
"Pitcher, left field, and first base."
How many years have you been playing baseball at Ascension?"
"This is my fifth year playing."
Other Sports: "Football"
Team you're most excited to play: "VC"
Pre-game ritual: "Chew gum"
Pump up song: "Youth of the Nation" by P.O.D.
Best moment so far this season: "Hitting a walk-off home run against Cinnerville"
What is your favorite thing about Coach Lonny?
"He 'doesn't  sugar coat it'."
Who makes a great teammate and why?
"Kane, because he makes me stride to be a better hitter"
Do you have any advice for the underclassmen players?
"Never skip an opportunity to put in extra work."
Leave a Comment