Romney/Ryan Ticket Wins in AES Mock Election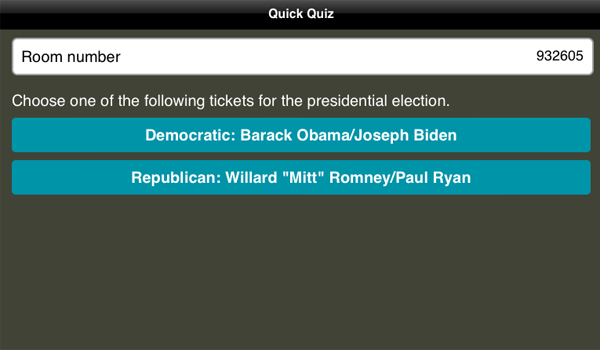 Students at SMP took part in their first mock presidential election, and the Republican ticket for Mitt Romney and Paul Ryan garnered 72 percent of the vote.
Students and teachers voted in advisory using Socrative.com.  The voting results are broken down by grade below.
Seniors:
Obama – 15
Romney – 15
Juniors:
Obama – 4
Romney – 14
Sophomores:
Obama – 14
Romney – 25
Freshman:
Obama – 4
Romney – 35
Eighth Grade:
Obama – 11
Romney – 45
Obama Total – 48
Romney Total – 134
Total Votes – 172
Some seniors expressed displeasure with the fact that a third party candidate was not represented on the ballot, saying that they chose not to vote in protest.
"I just feel like it should be a more realistic election," said Senior Jerome Romagosa.  "I think we should be given more opportunities than given two candidates when we may not like either one of them."
During chapel yesterday, two students presented party platforms for the Democratic and Republican tickets.  Senior Frances Brumley presented the Democratic ticket, and Junior André Guidry, on behalf of Junior Michael Dalman who is out sick, presented the Republican ticket.  Each covered a set of issues that had been pre-determined.
"As a staff, we wanted to give the students an opportunity to participate in an election, but we wanted them to be informed first," said Ms. Fournet who teaches journalism and serves as the academic advisor for The Authored Ascension.  "I think Frances, Andre, and Michael did a great job with their presentations, and I think they gave the students AND the faculty much food for thought."
Leave a Comment