AES Launches a New Lunch Program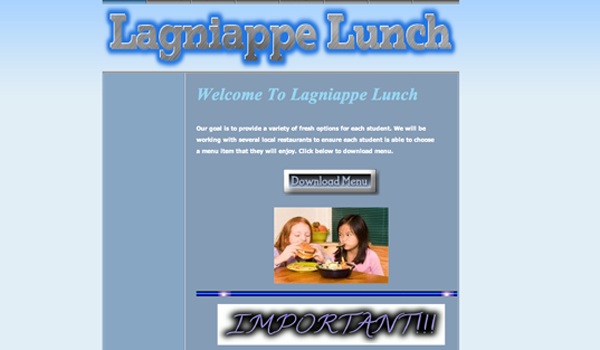 This year at AES, a new lunch program is on the menu. In previous school years, AES provided lunch through Petroleum Club, which is a local membership restaurant. However, this year, AES is doing a lagniappe lunch program where students are able to choose from different eateries around the Sugar Mill Pond area. Some restaurants are The Village Market, Subway, Morvant's, Pizza Hut, Rouses, and Zeus.
"The purpose of Lagniappe Lunch is to allow students to choose what they want to eat when they want to eat it," said Coach Dardar, who is in charge of processing lunch orders. "Over the years, we've watched people's participation in Petroleum Club diminish. We also watched food going to waste."
Students can place their orders online at www.lagniappelunch.net
"I really like the Run of The Mill Salad from The Village Market," said Laura Lee.
Some students like the food but just wish that there was more of it.
"I really like the Zeus wrap, although there was not enough food," said Davis Brown.
Some students said that they noticed that the amount of food varies greatly from vendor to vendor.
"If you order from Rouse's, it's a lot of food," said Alex Stephens.
Lucas Duhon and Jordan Jenkins both agree that there is not enough food in their orders, although they do like what they receive. One student, who wished to remain anonymous was not satisfied with his order.
"I was disappointed in my order because it came with chicken on it that I did not order because I am a vegetarian," said the student.
On the whole, students seem to be more satisfied with the new lunch program as compared to previous years.
"Other than your typical hiccup when starting something new, it's been very positive," said Coach Dardar.
Leave a Comment