Calling All Future Prefects!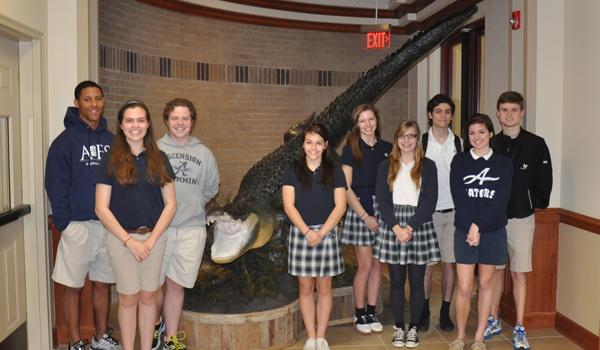 Considering becoming a prefect for the 2012-2013 school year?
"If you are willing to "come early and stay late"; if you enjoy working behind the scenes; if you can distinguish between "important" and "glorious"; if you understand that true leadership is about serving others; if you will work before and after the dance or the picnic or the carnival; if you are eager to add real responsibilities to your already busy daily schedule; if you will agree to stay at school after others have begun their holiday break; if you are willing to put in far more hours than the basic "community service" hours; if you willingly spend what little free time you have in meetings, in planning, in running errands and doing chores that aren't "fun"; if you are interested in working before the semester begins and after the semester ends; if inflating balloons and loading school supplies for needy students at other schools seems worthwhile to you; if being on daily duty for morning prayers and announcements and tracking students' service hours strikes you as important; if meeting with parents of prospective students and touring them appeals to you; if coordinating student tutors for AES students appeals to you; if hours of planning of student events and taking care of the myriad of details strikes you as helpful; if coordinating a complex chapel calendar, speakers, and music is a desirable part of your school life; if trying to rally other students to help out with all of the above events will energize and motivate you; if you can derive deep satisfaction by helping to make AES a better community; if the spirit of Mark 10:42-45 resonates within you; then maybe you should apply to serve as one of our prefects for the 2012-2013 school year." ,said Dr. Pitre.
Information and application forms are now available. The applications are due after Easter break, on Monday 16th April. Individual interviews will be arranged with a selection committee.
If you have more questions about serving as a prefect, please see Ms. Arabie, Ms. Fournet, Mrs. Renard, or Dr. Pitre.
Leave a Comment