Senior Builds Future in Homeland Security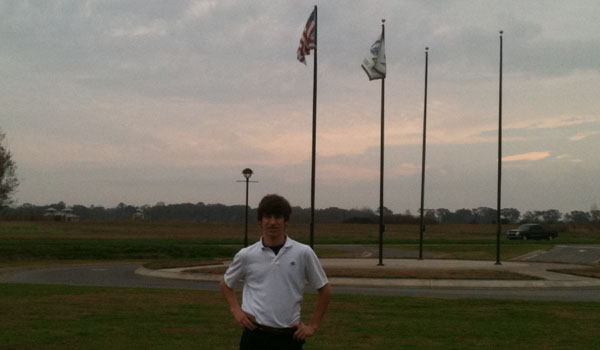 To say that Senior Greg Burts has a secure future is an understatement.
Greg is planning a career in homeland security, and he has been nominated for the International Scholar Laureate Program "Delegation on Diplomacy and International Relations" in China and will be attending the June session.
"We will be meeting with Chinese officials and learning about resource scarcity, military, and how better our relations between the two countries," said Greg.
He said that he will be in China for just more than a week.
"Most of the week will be spent in Beijing," said Greg. "I don't know anyone else who is going but there are about 10 other students who will attend."
He also attended another program in Washington D.C. in the summer of 2010, the National Youth Leadership Forum on Homeland Security.
"I met with CIA and NSA officials and talked with a journalist from Pakistan," said Greg.
His time with the NYLF paved the way for his trip to China.
"When I went to D.C. for the national security convention a certain number of people there got nominated for their performance there, and I got picked with those people," said Greg. "I have wanted to be a part of the defense of the country for about ten years."
Leave a Comment