Students Prepare for Testing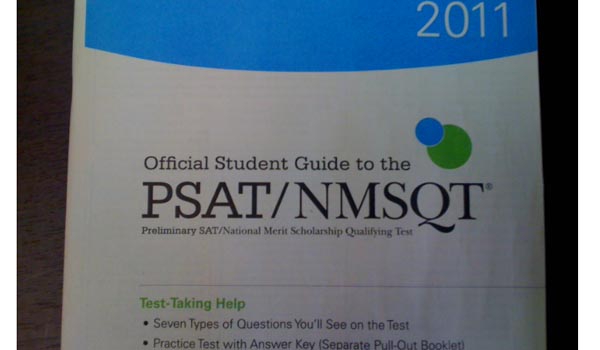 EXPLORE, PLAN, and PSAT is right around corner, and every student needs to be ready and focused.
This important testing day will take place on Wednesday, Oct. 12. All 8th-11th graders will be testing from 8:30 a.m. and to just before noon.
All of the 8th grade students will be taking the EXPLORE test. This test is based on the ACT and is given as a baseline assessment of where the students are on their skills. The EXPLORE test provides college readiness evaluation in English, reading, mathematics, and science. The cost for this test has already been factored into tuition.
All freshman will take the PLAN test. The PLAN test is a curriculum-based pre-cursor to the ACT that will test academic achievement in English, mathematics, reading, and science. The test scores will provide an early indicator of college success, and it will preview the student's performance on the ACT. By taking this test, the scores will let the students know if they are on track for college, point out their academic strengths, identify their weaknesses that can be improved, help students find out which careers will match their interest for the future, and connect them with more colleges that will interest them. The cost for the PLAN test is $11.25, and families will receive an invoice from school.
Both sophomores and juniors will take the PSAT/NMSQT, which is a preliminary SAT test and the National Merit Scholarship qualifying test. This test will only be practice for the sophomores, but it will enter the juniors in the National Merit Scholarship Competition. The PSAT tests the students critical reading, math, and writing skills that were developed both in and out of school.  The cost for this test is $14.00, and families will receive an invoice from school.
The students who will be taking this test will not have to stress on learning math formulas, science problems, or literature, as this test will measure both reasoning and critical thinking skills. The PSAT is important to take for students to prepare for the SAT, to prepare for college, and improve on critical academic skills.
All of the seniors will be asked to arrive at 10:00 a.m. for a "Senior Breakfast" in Room 129. During their breakfast, the seniors will be discussing transitioning into college after they graduate, and they will also be ordering their graduation gowns, caps, and invitations.
In order to be prepared for these tests, all students need to get enough rest at night and eat a healthy breakfast with good snacks in between testing. On test day, students should bring two No. 2 pencils with an eraser and an approved calculator.
Always follow directions exactly. While taking the tests, mark your answers very neat and carefully. Most importantly, do not spend too much time on hard questions. Instead, choose the best answer of what you think is best and move on for each test will be timed. By following all of these guidelines, each student should be prompted and focused to do well on these important tests.
Leave a Comment