Yearbook Staff to Utilize Replayit.com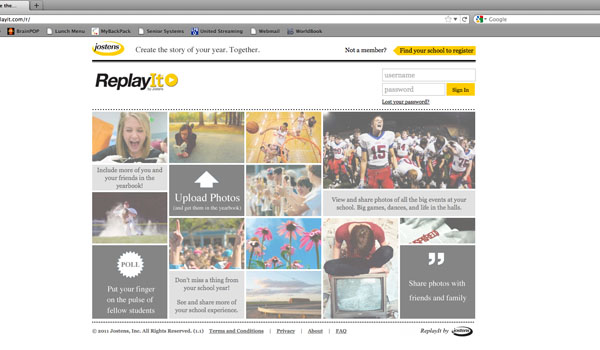 ReplayIt.com is a new interactive internet service to come to AES.
It is a free website provided by Jostens that allows students, teachers, and parents to upload their own photos that they would like to see in the yearbook.  It is very quick and easy to register.
"This will make submitting photos for the yearbook so much easier," said Ms. Fournet.  "Hopefully, throughout the school year, we will collect a wide variety of images from each division."
According to Ms. Fournet, another benefit includes the ease of tagging students in the images so that captions in the yearbook will be correct.
-How To Register?
1. Go to www.replayit.com.
2. At the top of the page, there is a yellow button that says "Find Your School To Register".
3. Under "Find Your School" type in Ascension Episcopal School and select it from the list.
4. Then type in the school passcode: ggtkb1
5. Then type in your personal information (name and email address)
6. Then you will receive an email, and from there you must confirm your account and create a passcode that you can remember easily.
7.  Now you can easily upload pictures from dances, games, and other events to share with your classmates!
Leave a Comment