Students Launch Prefect System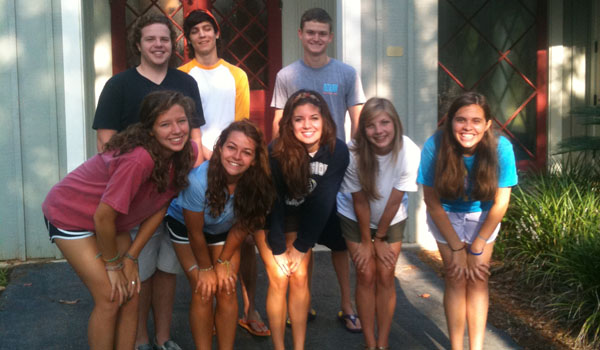 This year AES has initiated a new prefect system in replacement of last year's student council.
A prefect system is a group of students who get together and make sure that the student life at AES is at its best. The members of the prefect system are: Connor Day, head prefect; Alex Chaisson, publicity prefect; Myles Lee and Andrew Butcher, school pride prefect; Destiny Fordis, admissions prefect; Erin Patin, academic prefect; Laura Lee, chapel prefect; Caroline Rhoades, service prefect; Alex Voorhies, student life prefect.
The prefects have already started planning all kinds of fun activites for AES such as the Homecoming bonfire, movie nights, lock-ins, dances and pep rallys.
"We hope that we can create a lot of traditions and make AES the best it can be," said Head Prefect Connor Day.
Tuesday there will be a Prefect Expo where each prefect will set up a booth explaining what his/her prefect job is, and the students will go around to each booth, learning about all the different prefect jobs. Then the student will sign up to a specific job to assist and help out that certain prefect.
"We have a lot of great things planned, and we really want the whole school to help out and participate," said  Connor.
Leave a Comment