S.A.D.D. Members Patrol for Seat Belt Safety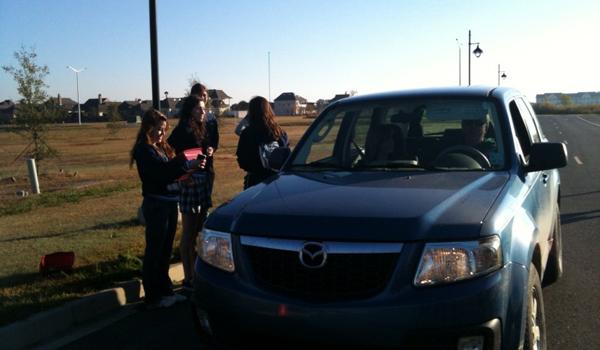 Parents and student drivers got a sweet surprise on Tuesday– if they were wearing their seat belts, that is.
Members of the AES S.A.D.D. Chapter (Students Against Destructive Decisions) set up a seat belt check post outside of the school parking lot to count the number of drivers and passengers wearing seat belts and to remind them about seat belt safety.  Everyone wearing a seat belt received a sucker.
"We counted 170 people who were wearing their seat belts," said S.A.D.D. Chapter Adviser Mrs. Smith.  "And there were seven who were not."
Upper school students, eighth graders, and parents were among the seven not wearing seat belts, Mrs. Smith said.
According to the S.A.D.D. website, a total of 43,000 people died on the nation's highways in 2005.  Fifty-five percent of those fatalities were vehicle occupants who were not wearing seat belts.
At chapel following the seat belt check, Mrs. Smith encouraged students to remind their friends to buckle-up.
Leave a Comment