Senior Spotlight: Cole Colligan
Name: Cole Colligan
Grade Started at Ascension: 7th
Favorite Teacher: Mrs. Lobello 
Favorite Ascension Memory: Winning District for football this year. 
Future Plans: Go to UL and become a realtor. 
---
Cole has played track, basketball, and football while being at Ascension, and he was also in the Boys to Men and Robotics Clubs. In his free time, he likes to hang out with his friends and workout. His best advice that he has received is "work now, party later," and his favorite thing about Ascension is how we are all connected in every grade. If he had advice for underclassmen it would be, "Don't be like Peyton Woodring." Something people don't know about him is that he really enjoys buffets, and the thing that is inspiring him in life is that he wants to be really rich. Lastly, if he could define himself in three words it would be tall, funny, and realistic.
Leave a Comment
About the Contributor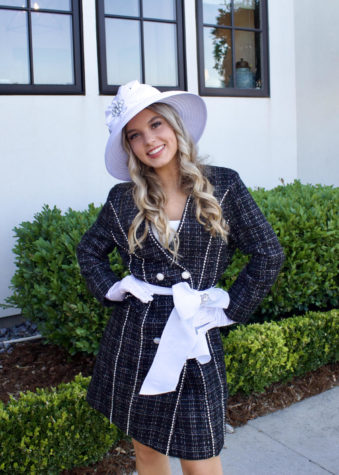 Miranda Prejean, Staff Writer
Hey everyone! I am Miranda Prejean, and I am a senior this year. I have been at Ascension for three years, and this is my first year in journalism! I am on Gator Jazz as the team coordinator, and I am in the club, Cupcakes For Causes. I love to hang out with my friends and watch TV in my free time. I am so excited for this semester of journalism!