Cupcakes for Causes
Cupcakes for Causes is a club that is run by students, and it's sponsored by teachers. The club's president is Aubrey Womack, and the sponsors are Mrs. Guidry and Mrs. Palmer. Cupcakes for Causes meets during club time and plans the bake sales. This year, the club has hosted multiple bake sales, and all of the money collected during each bake sale is donated to an organization or people who are in need. Along with bake sales, Cupcakes for Causes also organizes various candy grams.
During the bake sales, the club is split up into two groups, bakers and workers. The bakers bring or bake goods and sweets to sell. The workers are the ones who are behind the counter selling the items the bakers brought. Bake sales are normally during school hours, at break, but there are some bake sales that are outside of school hours; such as the Pink Game, and Chili Cook Off.. The club also organizes the candy grams, which are when students send notes to their classmates, friends, or teachers–each note comes with a bag of candy.
This year, the club has done multiple bake sales. One of the sales was at the Pink Game, where the club teamed up with the cheerleaders to sell pink sweets and lemonade. The club also had a Thanksgiving bake sale where they sold fall and thanksgiving themed goods. Another bake sale was right before Christmas break–the bakers created Christmas themed sweets. During the Chili Cook Off, Cupcakes for Causes had a bake sale. The most recent bake sale was held right before Easter break.
Cupcakes for Causes is a really fun club, and it's great if you enjoy baking sweets–all for a good cause!
Leave a Comment
About the Contributor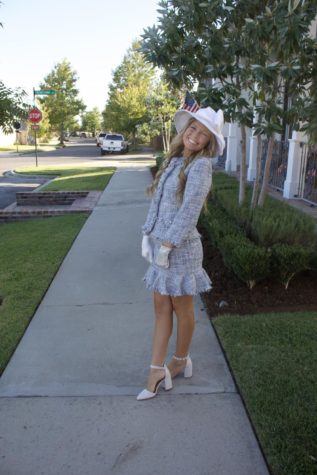 Greta Leoni, Assistant Editor
Hey, y'all! My name is Greta Leoni, and I am a senior this year. I have been at Ascension since Pre-K3 and during those 15 years, I have been a part of the cheer, basketball, and volleyball teams. I also have been a part of clubs such as Cupcakes for Causes and Beads for Needs while at Ascension. I enjoy hanging out with my friends and family, watching movies, and shopping. This is my second and last year in Journalism, and I am so excited!