Senior Spotlight: James Shelton
Name: James Shelton
Grade started at Ascension: 2nd grade
Favorite teacher: Mrs. Lad
Favorite Ascension memory: Any of the lock-ins
Future plans: To attend NSU and join their Army ROTC Program
---
James is involved in many sports such as soccer, track, football, cross country, and tennis. He is mainly involved in swimming, and he has participated at state in swimming three times. His favorite foods are boiled shrimp and crab. He is interested in all things history, gaming, and sports. A fun fact about James is that he was involved in a Navy National JROTC program called the Sea Cadets for three years. One piece of advice that he has for underclassmen is to "Take time to understand the world around you and how it works. Once you understand it you will find many ways to be successful. You just have to work for it and want it".
Leave a Comment
About the Contributor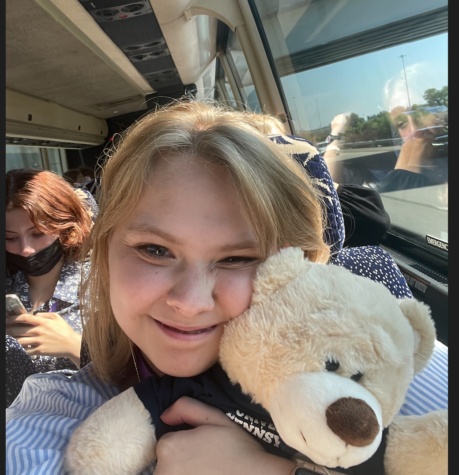 Kate Jones, Staff Writter
Hi everyone! I'm Kate Jones, and I am a senior. I transferred to Ascension halfway through my sophomore year. This is my first, and sadly last, semester with
the Authored Ascension
. I am a participant in both the school's choir and theater programs. I love to read, watch Netflix, and hang out with my cat, Birdie.