Senior Spotlight: Rebeka Vega
Name: Rebeka Vega
Grade started at Ascension: Junior Year
Favorite teacher: They are all amazing! 
Favorite Ascension memory: The bus ride to Slidell for the soccer playoffs
Future plans: She plans on playing soccer for Southern Miss while majoring in polymer and science engineering.
---
Rebeka is greatly involved in school athletics such as the soccer and track and field teams. She is also a part of the National Honor Society. She has broken a couple of school records, those being: record for the amount of goals scored in a season–40 goals during her junior year, and the long jump. She hopes to break another record before the season is up. She loves to travel and has lived in multiple countries, including Venezuela, Mexico, the US, Australia, and Qatar. The advice she gives to younger students is to, "Believe in yourself, the talents God gave you and trust God's plan for your life."
Leave a Comment
About the Contributor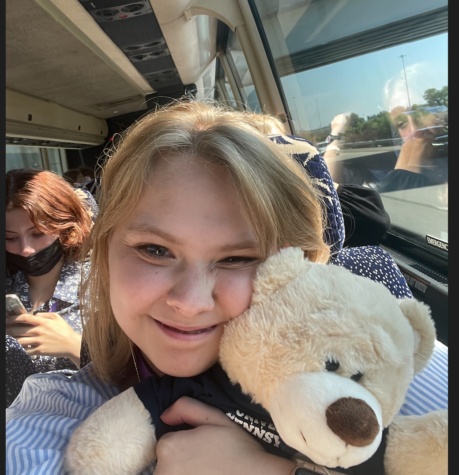 Kate Jones, Staff Writter
Hi everyone! I'm Kate Jones, and I am a senior. I transferred to Ascension halfway through my sophomore year. This is my first, and sadly last, semester with
the Authored Ascension
. I am a participant in both the school's choir and theater programs. I love to read, watch Netflix, and hang out with my cat, Birdie.