Senior Spotlight: Maddie Raxdale
Name: Maddie Raxsdale
Grade started at Ascension: 8th Grade
Favorite teacher: Mr. Sanford
Favorite Ascension memory:  New York trip in eighth grade. 
Future plans: She plans on majoring in general studies at ULL for the time being
---
Maddie Raxdale is involved in a lot of extracurricular activities. She is a part of Ascension's Swim Team, choir, and theater program. But she is also involved in acting outside of school. Maddie has been acting and performing for the majority of her life. One of her favorites shows that she performed in was Puffs, a play about the Hufflepuffs in Harry Potter, which was put on by CYT in summer 2022. She said, "Unlike many other shows, I genuinely have kept long term friends from that experience. The cast was very tight knit and the directing team was amazing. Of course, show quality is important, but the closeness and genuine love of the cast in Puffs has made it my favorite show experience!"  Right now, Maddie is currently doing an independent study. She is currently creating her own doll line, drawing inspiration from different cultures, and her original designs will nod to those different traditions. Not only is she creating clothes for the dolls, she is also making custom doll molds  and packaging for each!
Leave a Comment
About the Contributor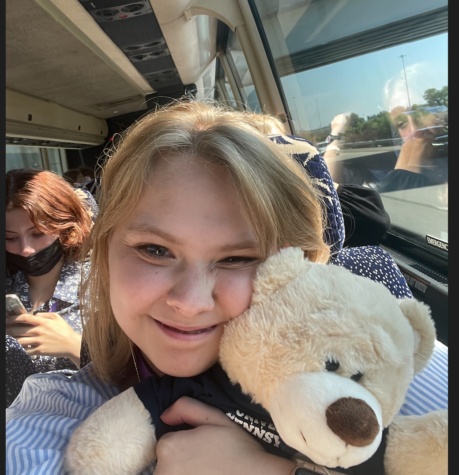 Kate Jones, Staff Writter
Hi everyone! I'm Kate Jones, and I am a senior. I transferred to Ascension halfway through my sophomore year. This is my first, and sadly last, semester with
the Authored Ascension
. I am a participant in both the school's choir and theater programs. I love to read, watch Netflix, and hang out with my cat, Birdie.