Growing Up In Mardi Gras
Since I was in 3rd grade, I've been in a Mardi Gras ball called Troubadours. But even before that, I was going to the ball for my friend, Maddy Justus. This past Mardi Gras though, it was our last year, and Maddy was the queen and I was Lady Edith. 
This ball and the people in the ball have become a second family to me. Maddy has been in the ball since she was two years old, so she really knows what I mean when I call Troubadours a second family. It's such an amazing experience, and it's a great fun fact in conversation starters! As Maddy said, "It's been one of the greatest things that I've been able to do. If I wasn't in the ball, I probably would not be who I am today." When you get out on that stage, it's the best feeling in the world. But, everything leading up to that is amazing as well.
As soon as a ball ends, everyone starts preparing for next year's celebration. It is a year of preparation. The workroom, where they make all of the costumes, starts designing the following year's costumes as soon as possible. There will be tons of fittings all year long. But, there's also parties all year long. For example, there is the annual Christmas party. One year, we took a trolley to the Christmas party, and looked at Christmas lights with all of the royal court. Then, around November, we take pictures for the program. It's the first time you have your entire costume on, from the dress to the crown. After that, there's a little bit of time before the chaos that comes with ball week.
Ball week is the most hectic, but exciting week out of the whole year for those who are taking part in it . There's three rehearsals: one on that Wednesday, the dress rehearsal on Thursday, and then the "kid's ball" that Friday night. The "real" ball is that Saturday. It's formal, so long dresses and tuxes, but you have to be 21 to be there, unless invited by royalty. So the Friday ball is where you get to see all of your friends. Hearing all of your friends screaming for you is a pretty great sound!
Leave a Comment
About the Contributor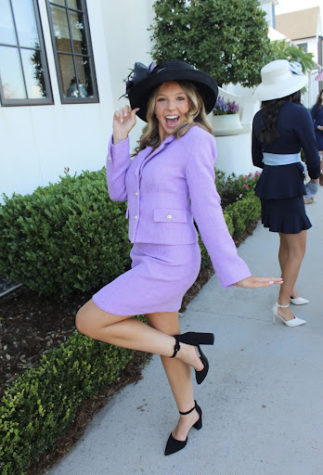 Aubrey Womack, Staff Writer
Hi y'all! I'm Aubrey Womack, and I'm a senior! I've been at Ascension since Pre-K 3, and this is my first year in Journalism. I've been involved in a lot at Ascension, such as being a part of Cheer, Cupcakes for Causes, Leadership, and being the Girls' Basketball Team Manager. I like to hangout with my friends and constantly rewatch
New Girl.
I'm so excited to be a part of the Journalism team this semester and can't wait to see what the year brings!