Gator Jazz Nationals Competition
Two weeks ago, our Gator Jazz dance team returned from DTU nationals with some amazing accomplishments. Dance Team Union has their nationals in Orlando, Florida which Gator Jazz has been attending for the past four years. This year, the Gator Jazz Nationals team was very special, and we all made great memories on this trip. We put so much hard work into this year, and it was shown throughout the weekend. 
This year we arrived at the airport on Thursday at 8:30 AM and spent the whole day traveling to Orlando. We woke up in the morning on Friday and went straight to mat practice at 9am to see what it would be like to be on the stage the next day. Later in the day, we went to Studio K which was a bittersweet practice for the two seniors because it was the last ever nationals practice. We then spend the night shopping and eating dinner in Disney Springs as a team. Everyone really enjoyed this time to be able to relax before having to compete the next day. Saturday we woke up at 5 AM to get ready to compete in both jazz and pom. We were so excited to make it to finals in both dances. We spent the rest of the day cheering on our friends on the other local teams from Louisiana along with going back to the house and hanging out. Sunday was the last day for our dances, and we performed well–it was an amazing experience. The team placed fifth in small varsity pom and first in small varsity jazz. We celebrated by going to Universal on Monday and spent the day riding roller coasters and hanging out with the team. 
We had an overall great time this year, and this team will always have a special place in all of our hearts. We were so happy to be able to show our dedication and hard work that we had all put in throughout the year. I'm so happy we had the opportunity to compete and end the season on such a great note. 
Leave a Comment
About the Contributor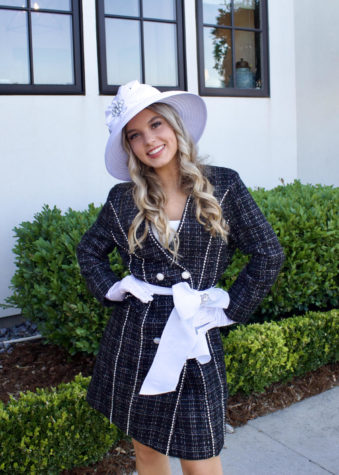 Miranda Prejean, Staff Writer
Hey everyone! I am Miranda Prejean, and I am a senior this year. I have been at Ascension for three years, and this is my first year in journalism! I am on Gator Jazz as the team coordinator, and I am in the club, Cupcakes For Causes. I love to hang out with my friends and watch TV in my free time. I am so excited for this semester of journalism!