Senior Spotlight: Luke Guidry
Name: Luke Guidry
Grade Started Ascension: 5th
Favorite Teacher: Mrs. Robert or Reverend Kennedy
Favorite Ascension Memory: Junior Trip 2021
Future Plans: engineering at LSU or UL
---
Luke Guidry is an incredibly fun senior with many interests, and there's always something new to learn about him. For those that don't know, Luke's nickname is Poo, his favorite animal is any dog, and he is a member of the Fitness Club, which, in his opinion, is the best club. His favorite things at Ascension are going to sporting events, showing school spirit, and seeing the opportunities that the school gives to everyone. His favorite hobbies are playing basketball, spikeball, video games, and spending time with his friends and family. 
Two of Luke's proudest accomplishments throughout his time at Ascension are his contributions in basketball and student leadership. Luke has played basketball at Ascension since 5th grade, and says that "many people know it has become a part of my personality." He is extremely proud of breaking the record for the most three-point shots in a basketball game at Ascension last year, with 8 threes in one game (making all 8 in the first half), and Luke says that "it's awesome to have my name in the AES record books." Luke is also the lead class leader for the senior class, and has been a member of student leadership throughout every year of high school. He has enjoyed his time as a class leader because it allowed him to learn many new skills while also learning to step outside his comfort zone, which he is very grateful for. Luke has loved making Ascension a better place, and hopes that he has made a lasting difference at SMP. 
View Comments (2)
About the Contributor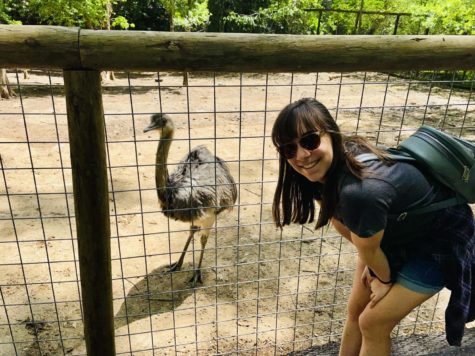 Ella Dupuie, Editor-in-Chief
Hey guys! My name is Ella Dupuie, and I'm a senior this year. I've been at Ascension since 5th grade, and have loved every minute of it. This is my third year writing for the Authored Ascension, and I am the editor-in-chief of the Authored Ascension and the yearbook! I am on the Ascension swim team, and in my free time I love to read and binge TV shows on Netflix.