Senior Spotlight: Norman Brown
Name: Norman Brown
Grade started at Ascension: 8th Grade
Favorite Teacher: Mrs. Lad
Favorite Ascension Memory: The 8th grade trip to Boston
Future Plans: Attend either LSU or Texas A&M, and major in Petroleum Engineering
---
Norman Brown has many interests in and outside of school. He is a member of both Ascension's swim and powerlifting teams. When asked what are some of his favorite things to do, he replied with, playing board games, watching TV, reading books, and listening to music. He loves playing video games. One of his favorite video games is Red Dead Redemption 2, because "the gameplay is pretty fun, the graphics are amazing and realistic, the plot is very good, and the characters are unforgettable!" Norman is known for his killer dance moves. Especially at last year's prom and this year's homecoming. He is definitely the life of the party, will keep the energy high, and will get everyone dancing!
Leave a Comment
About the Contributor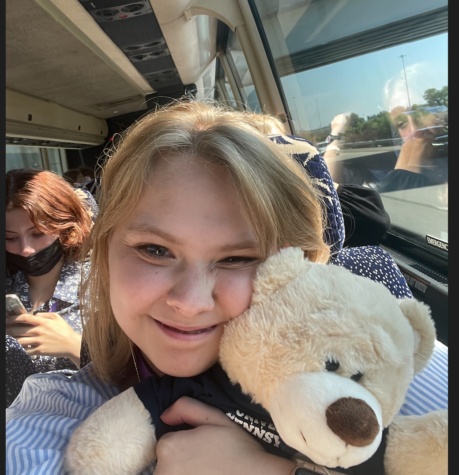 Kate Jones, Staff Writter
Hi everyone! I'm Kate Jones, and I am a senior. I transferred to Ascension halfway through my sophomore year. This is my first, and sadly last, semester with
the Authored Ascension
. I am a participant in both the school's choir and theater programs. I love to read, watch Netflix, and hang out with my cat, Birdie.