Senior Spotlight: Meg Graves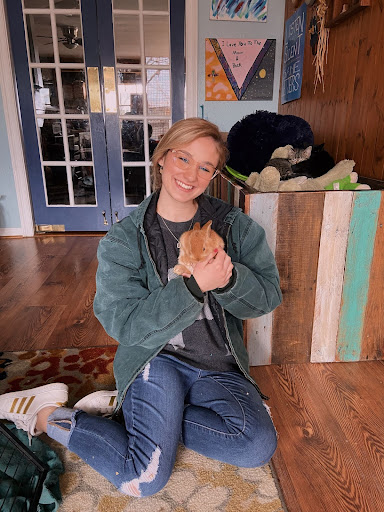 Name: Meg Graves
Grade Started at Ascension: 8th Grade
Favorite Teacher: Mrs. Lobello
Favorite Ascension Memory: The Junior Trip
Future Plans: Attending MSU (Mississippi State University) for Conservation Biology and being a Wildlife Biologist one day.
---
Meg ran cross country until 9th grade, and she even went to state to compete against other schools. Meg is also a pole vaulter for track and field which she has done since 8th grade. She has placed at district, regional, and state. Last year, Meg placed 3rd in pole vault for LSU Indoor State, and she placed 4th in pole vault for LSU Outdoor State. She also won Ascension's Outstanding Field Athlete. Meg was a member of the Cajun Prairie Club in 8th grade, and she became president of the club from 9th to 11th grade (when the club ended). In 11th grade, Meg also participated in the French Baking Club where she was the secretary. This year, Meg is in the Poetry Club. In her free time, she likes to hangout with her friends and take naps. Meg's best friend jokes about how every time Meg goes over to her house she says that Meg is not going to fall asleep, yet she will look over and Meg will be passed out. A fun fact about Meg is she is allergic to bananas, and she is obsessed with true crime documentaries. Some pieces of advice for the underclassmen is branch out and try new things because you never know what that can lead to. Junior year is easier than senior year. Finally, do not take people's meanness to heart because at the end of day it is your life, not theirs, so listen to yourself always. 
Leave a Comment
About the Contributor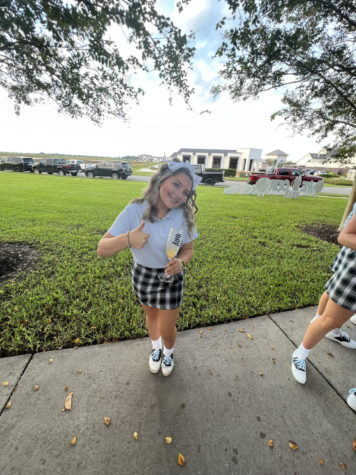 Ava Groves, Staff Writer
Hey y'all! My name is Ava Groves. I'm a senior at Ascension, and I have been here since Pre-K4. This is my first time taking Journalism, and I am so excited to experience it! During my free time, I love to hangout with my friends, shop, and drive around. While at Ascension, I have been a part of Cupcakes for Causes, Beads for Needs, Students Against Destructive Decisions, and Beta Club. I cannot wait to see where this class takes me!