Senior Spotlight: Michael LeBlanc
Senior Spotlight 
Name: Michael LeBlanc
Grade Started at Ascension: Pre-K3
Favorite Teacher: Mrs. Sorrell
Favorite Ascension Memory: Junior Trip 2021
Future Plans: Dermatology
---
Michael Leblanc has been going to Ascension since Pre-K3, and many people that know him call him Mike. Mike's favorite Ascension memory is going on the Junior trip in 2021. In his time at Ascension, he has played soccer, tennis, and in 5th grade, he played "insane" basketball. He has also been in the Bass Fishing Club and the Fitness Club.
This year, Mike is the Athletic Prefect in Leadership. In Leadership, he plans the themes for athletic events and reminds people about all the sporting events. Mike loves to be in pep rallies and to entertain the school. One thing Mike loves about Ascension is the freedom given to the students. He also likes many of the teachers, and he loves how anyone can be involved in anything. His favorite classes are Ms. Sorrell's class last year, Leadership, last year's 5th hour AAA class, and Reverend Kennedy's class. 
Mike listed many of his favorite things: his favorite animal is capybaras, favorite color is blue, favorite food is his mom's pork chops, favorite song is "Cash In Cash Out," and his favorite car is the 2017 Toyota 4Runner TRD Pro with blacked out rims and black interior. 
In his free time, Mike likes to hang out with friends. His dream life is to live on the beach with his own dermatology office. Mike says he wants to travel to Greece, Italy, not Britain, and Shreveport.
When Michael was asked to give advice to the underclassmen, he said, "put yourself out there as much as possible and be a nice person." The best advice he has been given was "just keep swimming" by Dory. 
View Comments (1)
About the Contributor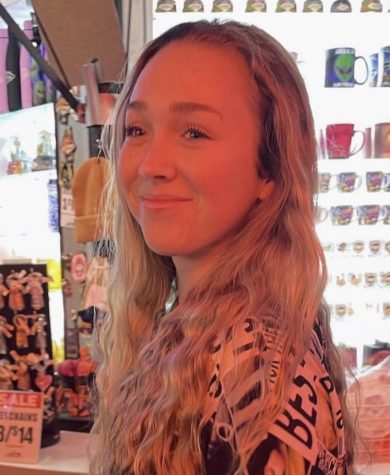 Gabby Piasecki, Staff Writer
Hi! My name is Gabby Piasecki, and this is my first time being a staff writer in Journalism! I am also a junior, and I'm on the volleyball and soccer teams. This year I am on the leadership team, and I am one of the publicity leaders! I love Ascension because you can be involved in so many things. I try to be involved in as many things as I can, such as supporting all the athletes at games, planning pep rallies, and planning the Gator Cup games. I am so excited to work with such a great team in Journalism!