BeThankful Ascension
Why should you be thankful this Thanksgiving? Thanksgiving is such a fun time with family and food! Getting lost in all the fun festivities is common but taking a minute to reflect on everything you're thankful for is important. Here is a list of things you can be grateful for during this Thanksgiving!
Family- Telling your family that you're grateful for them is easy. Your parents go above and beyond to set you up for success. Make sure to keep them in mind this year.
Friends- Be grateful for your friends this year! Friends are very important during high school, and it isn't hard to tell someone that you're thankful for them.
God- Faith or God specifically should be kept in mind during this holiday season. All that Christ sacrificed for us to be saved is something to be thankful for.
Good Health- Having good health is something not many people think about on a daily basis. But being able to get up every day without pain or being sick is a blessing.
Being able to attend Ascension- Going to a school like Ascension with so many extracurriculars and opportunities (like Makerspace, sports, and theater). It's good to be grateful for everything Ascension offers and all the experiences we get.
Teachers- Many students don't realize the time and effort teachers put into making lessons or tests. Even though it can be difficult to enjoy school, it's important to thank them for all they do.
Technology- Being an Apple distinguished school helps us do things online that many schools don't have the privilege to do. Be thankful for all the extra opportunities Ascension technology offers.
Clean water- Third world countries do not have access to clean water. Many people don't realize how good we have it and how grateful we should be for the little things.
Vaseline- Helping chapped lips (especially during winter) is something EVERYONE needs to be thankful for.
Caroline Ortemond- She's so quiet and respectful towards her peers. She brings so much tranquility and peace to the world. Be thankful for Caroline this year. 🙂
Leave a Comment
About the Contributor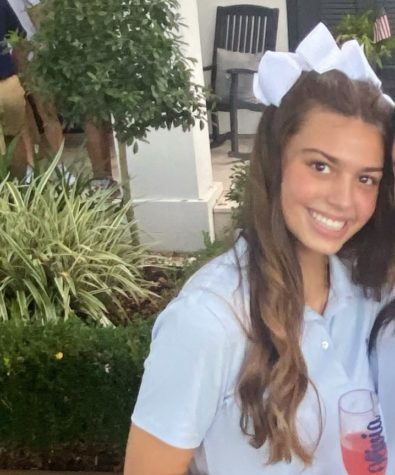 Olivia Pearson, Staff Writer
Hey y'all, I'm Olivia Pearson! I am a senior this year, and it's my fourth year at Ascension. This is my first year of Journalism, and I am very excited. I'm the manager for the volleyball and basketball teams, and I take part in Cupcakes for Causes. In my free time I enjoy hanging out with friends and shopping. I'm thrilled to be a staff writer this year!!