Seniors Diners, Drive-ins and Dives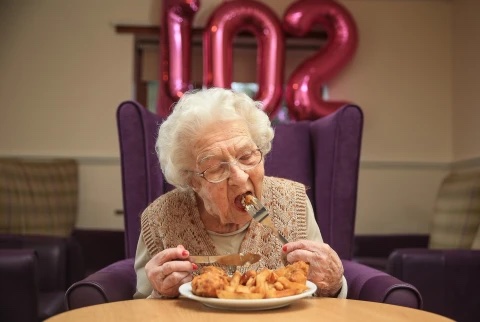 We all know that seniors get special privileges. There is something special about the second semester because the seniors now have the privilege of going off campus for lunch. This has been a tradition for longer than my time at Ascension and will continue long after I am gone.
Fast Food: If you are a senior that is used to running out of time, here are the best  restaurants for you. They may not provide the highest quality meals, but they're cheap.
McDonalds': Classic American fast food, where you can get burgers, fries, and nuggets. They even have breakfast food in the mornings. At McDonalds', $5 goes a long way.
Sonic: You can get drinks at Sonic that vary from slushies to soft drinks. They have burgers and all sorts of unhealthy foods, and they are perfect for quick service.
Taco Bell: You can get cheap Mexican food here, and the Baja Blast is exceptional.
Subway: You can build your own sandwich, which is fun and cheap.
Burger Places: For a higher quality burger, the Youngsville area does not have much to offer.
Twins: This place has the highest quality burgers in the area.
Smoothie Places: If you want a full quick meal that is healthy, smoothies are the option for you.
Planet Nutrition: This establishment probably has the healthiest options.
Smoothie King: Honestly, this restaurant has almost the same things as Planet Nutrition.
Dessert Places: If you ever have a sweet tooth at lunch, these are the places for you.
Twins: Not only do they serve burgers, but they also serve a vast array of desserts and other pastries, including fabulous gingerbread men. I highly recommend them, as they are made year-round.
Andy's: This restaurant serves a wide variety of custards.
Marble Slab: Not only can you build your own ice cream, but they also serve Great American Cookies (talk about a two in one!).
Mexican Food: There are so many Mexican establishments in the area. All of them are good, but take a long time. I highly recommend ordering ahead.
El Paso: This restaurant has delicious food but always has a long line. They have really good salsa.
Agave: Their chips are okay, but they have fabulous queso.
Blue Apache: Their food is excellent all around. 
Maybe's Lounge: This restaurant is new, so I haven't had the opportunity to try it.
All around, these restaurants serve the same thing.
Greek Food: Both of these restaurants serve the same thing. You can't go wrong with either.
Zorbas: This restaurant has excellent Greek Food.
Zeus: They have superb pita bread.
Thai Food: There is excellent Thai food in the area, but only one is close to the school.
Nom Wan Thai: I've heard they have a really good curry.
Pizza: Maybe you and your friends want to share lunch? If so, pizza is a good option.
Pizzaville: This restaurant is close in proximity to campus.
Lit Pizza: They have an excellent make-your-own thin-crust pizza.
Dominos: This is a 10/10, and I love the garlic crust.
Italian Food: Not that many options for good pasta in the area. I'd recommend calling ahead.
Rotolo's Pizzeria: They are known for their alfredo with grilled chicken.
Miscellaneous:
KK's: They serve any high-quality food but will take a decade to come out.
Rouses: You can literally get any food from Rouses, and it's really quick and cheap.
Sushi/Asian Food: This food can take longer, so I'd recommend calling ahead. There is also going to be a Tokyo Live coming to the area.
Peking Gardens: They have really good lo mein and rice.
Rawz Bistro: Their sushi is excellent. 
Caffeine/Coffee: Students studying all the time need energy. Here are the best drink places near SMP. 
CC's: This is a great place to get iced coffee and a croissant.
Vibe: They have energy tea.
Huya: They literally have the cutest atmosphere, homemade pop tarts, and good iced coffee with almond milk if you like something more bitter.
Cajun French Food: Obviously, most of the people in Louisiana are Cajun French, so there are gonna be Cajun French restaurants.
Corner Seafood and Wings: This place has less seafood, more wings.
Bourrèe: Just about all the Cajun French food you can think of.
Fancy Food: I highly doubt any of you seniors will have the time to go to Pour but if that's what you want, then here you go
Pour: Smaller location, with a cut down menu from their River Ranch establishment's menu.
Leave a Comment
About the Contributor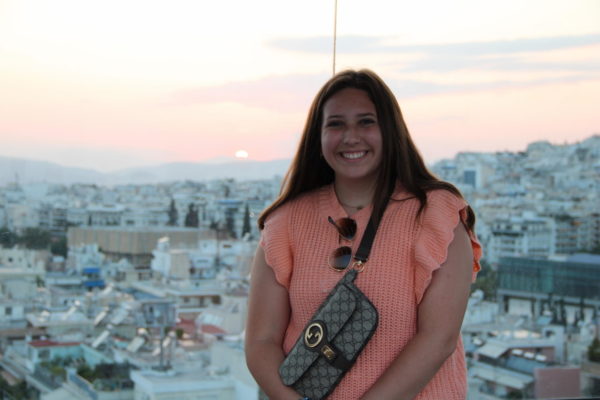 Caroline Ortemond, Editor-in-Chief
Hey everyone! My name is Caroline Ortemond. I am the Chief and Editor of Journalism this year. I have been in Journalism for three years, and I absolutely love it! This is going to be my last year in Journalism, so I am going to try my hardest to make it the best year ever. I play basketball and track, and I am the president of the Speech and Debate Team. My favorite thing about Ascension is the welcoming environment that makes everyone feel like they're a part of one big happy family.