A Roll of My Opinion
Tsunami: This restaurant is the best sushi restaurant in town. It is also on the pricier side, but the ambiance is fabulous. All the ingredients are high quality and fresh. The service is excellent, even when the restaurant is packed.
Sushi Masa: I like this restaurant because it is cheaper, but it still has good sushi. Also, the food comes out quickly, so if you are in a rush, this is the place to be. The restaurant also has later hours than most.
Nhi Taste of Asia: I love this restaurant. The sushi is phenomenal, and the location is excellent. The only bad thing is they changed their name, which confused me slightly.
Rawz Bistro: This restaurant is relatively new. It's right next to SMP. Their sushi is good. It is just in a different style than most places in Lafayette. The owners are very nice, and the food is excellent.
Rock-n-Sake: The food here is good, but it is on the pricier side. I'm not a huge fan of their location. The service is good, and I've never had a bad experience. Honestly, Lafayette has really good sushi places, so it is hard to rank them.
Shinto Japanese Restaurant: I'm not a huge fan of the ambiance, but the food is pretty good, and it's pretty fresh. The only problem is that when it's crowded, the tables are too close for comfort.
Tokyo Japanese Steak House: Tokyo has delicious sushi, but they are better known for their fried rice. It's hard to get a reservation there, and their food is pricey.
Peking Garden Asian Cuisine: Their hibachi is really good, but their sushi is pretty average. I don't really like the ambiance. It's too dark for me, and there aren't enough windows. They do have outstanding service, though.
Leave a Comment
About the Contributor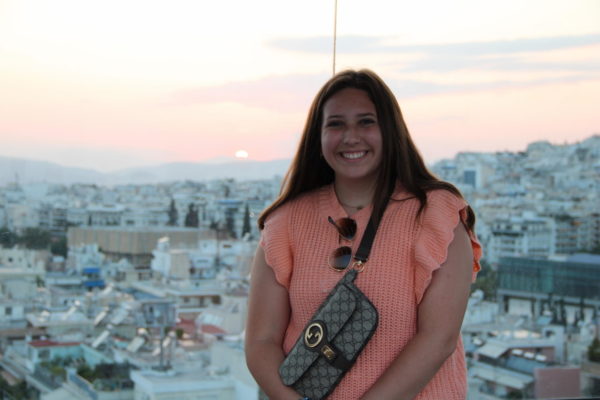 Caroline Ortemond, Editor-in-Chief
Hey everyone! My name is Caroline Ortemond. I am the Chief and Editor of Journalism this year. I have been in Journalism for three years, and I absolutely love it! This is going to be my last year in Journalism, so I am going to try my hardest to make it the best year ever. I play basketball and track, and I am the president of the Speech and Debate Team. My favorite thing about Ascension is the welcoming environment that makes everyone feel like they're a part of one big happy family.