73 Questions with Layne Chapman Simon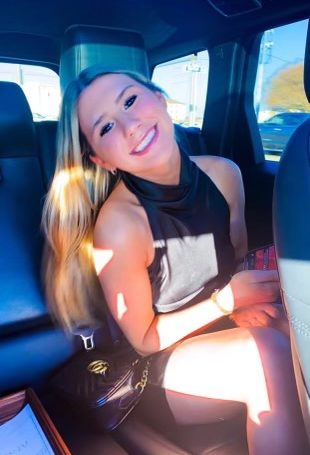 On a scale of 1-10, how excited are you about life right now?

I'd, in all likelihood, say somewheres in the vicinity of a solid 6/10. 

Describe yourself in a hashtag?

#fullofspunk

Who's your celebrity crush?

Hands down, Jacob Elordi, round-the-clock. 

If you could raid one woman's closet, who would it be?

Kendall Jenner, no ifs ands or buts. 

What's one thing people don't know about you?

That I absolutely detest chocolate, regardless if it's white, milk, or dark chocolate, I flat-out loathe it all.

What's your morning routine?

I typically get-going, no later than the wee hours of the morning, succeeding a minimalistic greasepaint and skincare routine, roughly speaking. However, when all is said and done, Ascension Episcopal School is anticipating my presence. 

What's your nighttime routine?

I customarily strive to complete my assignments within a timely manner, because afterwards, I am suited to enjoy a sponge bath, a finger-licking feast, and call it a day. 

What's your favorite time of day?

Oddly specific, however, 5:00 P.M.  

Dream country to visit?

Tokyo, Japan, unequivocally. 

What's the biggest surprise you've had?

An immensely superb seaside, once-in-a-lifetime getaway, absolutely predictably; with no exception.

Heels/flats or sneakers?

Heels, I'll accept altitude by any means. 

Vintage or new?

New, however, vintage is much, much admired and appreciated.

Style Icon?

Paris Hilton, the ultimate 2000's muse. 

Your Idol?

Gigi Hadid, the epitome of iconic. 

What are 3 things you can't live without?

My Apple Iphone, which is a given, Aquaphor Healing Ointment by reason of Accutane, and "Tarte Maneater Mascara," a ride or die necessity. 

What's one condiment you put on everything?

Soy Sauce, which is legitimately somewhat bitter.

What 3 people living or dead would you like to have dinner with?

My soul sista, Ryan Simon, my papa, Andy Simon, and my uncle, Damian Simon. 

What's your biggest fear in life?

Losing the people whom I love, profoundly. 

Window or aisle seat?

Window.

What's your current TV obsession?

Gilmore Girls

.

Favorite App?

Snapchat

.

Secret Talent?

Gymnastics, though somersaults turn out to be useful as party tricks. 

Most adventurous thing you've done in your life?

Sprinting through The Black Mountains of North Carolina, uphill.

How would you define yourself in three words?

Audacious, Bubbly, and Sociable.

Favorite piece of clothing you own?

Luxe Vintage Jeans.

Must have clothing item everyone should have?

A Seaside, Florida jumper. 

Superpower you would want?

Telepathy, the power to mentally communicate with other minds. 

What's inspiring you in life right now?

Not a what, but a who, Kaitlyn Viator. 

Best piece of advice you've received?

You can't time travel to alter the past, but you can flip-flop the future. 

Best advice you'd give your younger self?

Patience is a virtue. 

What's a movie that everyone should see?

The Hunger Games

film series. 

What would you like to be remembered for?

Promulgating benevolence. 

How do you define beauty?

Beauty is what beauty does. 

Best way to rest/decompress?

Easy listening, minimalistic type music. 

What's your go-to karaoke song?

"Maria" by Justin Bieber. 

If you could master one instrument, what would it be?

The violin, solely due to the eloquent harmonies.

If you had a tattoo, where would it be?

Assuredly, a finger tattoo. 

Dolphins or koalas?

Dolphins, although koalas are quite adorable. 

What's your spirit animal?

A Panda Bear.

Best gift you've ever received?

A Tiffany & Co Pendant Necklace, gifted to moi by my grandma, Honey. 

Best gift you've ever given?

A 2018 Jeep Wrangler, bestowed to my mama, Ashley Simon. 

What's your favorite board game?

Clue.

What's your favorite color?

Benjamin Moore's Chantilly Lace.

Least favorite color?

Forest Green. 

Diamonds or pearls?

According to Old Hollywood Movies, "Diamonds Are A Girl's Best Friend."

Drugstore or high-end makeup?

High-End makeup, more often than not. 

Blow-dry or air-dry?

Blow-dry, since I'm not, necessarily, a fan of the frizz. 

Pilates or yoga?

Yoga, through and through. 

Coffee or tea?

I prefer tea as opposed to coffee.

What's the weirdest word in the English language?

Scrumptious. 

Dark chocolate or milk chocolate?

Neither, I'm not a fan of either. 

Stairs or elevator?

Elevator, that's the obvious choice. 

Winter or Spring?

Spring, owing to the floral blooms. 

Summer or Fall?

Summer, on the strength of school's out, scream and shout.

You are stuck on an island, you can pick one food to eat forever without getting tired of it, what would you eat?

Cheese Tortellini, delish. 

A dessert you don't like?

Chocolate Ice Cream, which is decadent, yet not for me. 

A skill you're working on mastering?

Being extra kind with loved ones. 

Best thing to happen to you today?

A good friend returning to town.

Worst thing to happen to you today?

Typical girl drama. 

Best compliment you've ever received?

Being "effortlessly pretty."

Favorite perfume?

Coco Mademoiselle Eau De Parfume. 

Hugs or kisses?

Kisses.

If you made a documentary, what would it be about?

Life, in general.

Last piece of content you consumed that made you cry?

Fighting with friends with-respect-to conveying 100%. 

Lipstick or lip gloss?

Lipstick, au contraire. 

Sweet or savory?

Sweet, day and night.

Song you can listen to on repeat?

"Memories" by Conan Gray. 

If you could switch lives with someone for a day, who would it be?

My darling sis, Ryan Simon. 

What are you most excited about at this time in your life?

Summer Solstice. 

Your go-to for having a good laugh?

Ellie Babineaux.

Your affirmation for today?

I am extremely cherished and treasured. 

Leather or lace?

Leather.

What's your guilty pleasure?

Hear me out, this may be a weird food combination, but parmesan cheese sprinkled in coconut rice is truly, the bomb. 
Leave a Comment
About the Contributor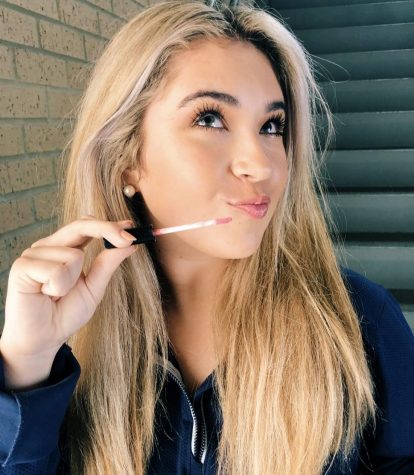 Elise Noelle Cope, Staff Writer
Hi you guys, I am Elise Noelle Cope! I am a senior this year and have attended Ascension throughout my whole school career. This is my first and final year in journalism as a staff writer, so it's pretty bittersweet. I have religiously gone to YoungLife get-togethers and have participated in clubs here at Ascension, such as Cupcakes for Causes and SADD. In my downtime, I design clothes in my sketchbook and bring them to life using my sewing machine! I am eagerly anticipating college so I can further pursue my passion for Fashion Journalism. Also, I am big on friendship, so I am constantly hanging out with my friends and family! I absolutely love to write, so I am very excited to partake in 
The Authored Ascension
!