Senior Spotlight: Britt Campbell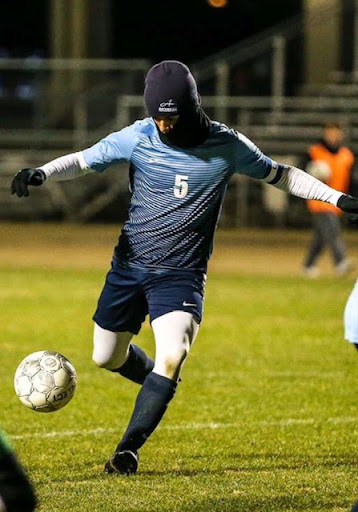 Name: Britt Campbell
Grade Started at Ascension: Pre-K 4 
 Favorite Teacher: Mrs. Simmons
Favorite Ascension Memory: Recording the massive 2 points to help secure the win at the district track meet 
Future Plans: Studying Electrical Engineering at the University of Arkansas
---
Britt has been attending Ascension since Pre-K 4. He has been very active in athletics for Ascension by playing football, track, and soccer. He had his first starting position in soccer in 8th grade, and his first starting position in football was during his senior year, and he says that "that was a big mistake." Britt's stats are outstanding with 15 touchdowns and 913 yards in receptions during the 2021 season. His favorite sport out of all three sports he has played is soccer. He has attended the Chess Club, Boys to Men, Food Club, and Fitness Club in his time here at Ascension. Britt has been a big leader this year and has brought much hype to Ascension athletics. The G.O.A.T.
Leave a Comment
About the Contributor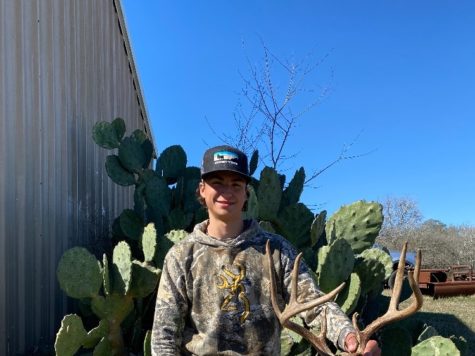 Canaan Romero, Staff Writer
Hi! My name is Canaan Romero, and this is my fourth year at Ascension. I have been playing football for the school since 8th grade and this is my second year as a part of the varsity football team. I am also a  ranch manager of Hannah Bar Ranch, and I'm part of 4H show cattle for Vermilion Parish. In the mornings, before school, I run crawfish cages as a side job. My favorite part of the year is the winter time because I love to hunt, and all of the hunting seasons take place when it's cold.