Regionals Recap
This past weekend, Gator Jazz competed at DTU Regionals in Zachary, LA. The dance team brought their Nationals Varsity Pom and Jazz routines, as well as 5 solos to showcase at the event. The day was a great opportunity for the team to practice their routines and take the next step in their prep for Nationals. It was also a great success, as the team came back with high placement awards and feedback from the judges to continue perfecting their routines. 
For their pom routine, Gator Jazz placed second, and for jazz, they received first out of 8 teams, and they also received the Artistry Award for their overall performance and choreography. The jazz routine was also featured in a video on DTU's Instagram saying, "There were many beautiful artistic routines, but none shown brighter than the varsity jazz routine from Ascension Episcopal." For their solos, senior solo Emily Hebert placed first overall, senior solo Aubrey Landry placed fourth overall, junior solo Molly Cormier placed fifth, junior solo Nyla Bernard placed third, and youth solo Ava Cope placed first overall as well. 
Senior and co-captain, Sophia Mury, says, "We have worked so hard this year, and I'm so proud of my team for giving their all every day." Coach, Sam Leger, says, "This team's dedication is something special. They knock down every obstacle and exceed every goal they want to accomplish. Regionals was just the first step for them in their journey, and it has set the tone of what they want to achieve at Nationals. They are ready to get back into practice to push even harder to accomplish what they have set for themselves during a competition." 
I am so excited to see where the rest of these few weeks take us as we get ready for Nationals. Our team has been working so hard this year, and I cannot wait to experience 2022 DTU Nationals with them to see all of our hard work pay off!
Leave a Comment
About the Contributor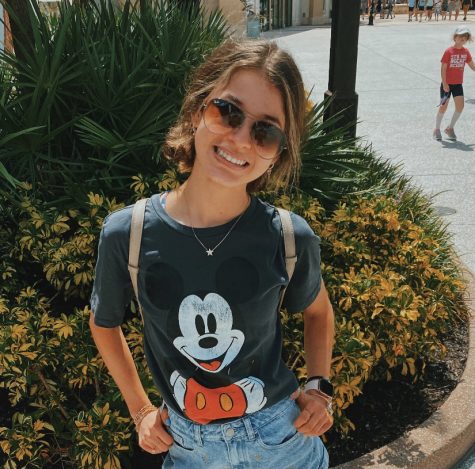 Emily Hebert, Staff Writer
Hey y'all! My name's Emily Hebert and I will be a senior at Ascension this year. I have been at Ascension since 8th grade and have been a part of the dance team since I moved here. I'll be captain of Gator Jazz this year, and I hope to also participate in different clubs and other fun school activities throughout the year. I love going to Disney World, spending time with family and friends, reading, and shopping. I am so excited to be a staff writer this year!