Senior Spotlight: Avery Leblanc

Name: Avery LeBlanc 
Grade Started at Ascension: 4th
Favorite Teacher: Mrs. Futch 
Favorite Ascension Memory: Junior Tennis State trip to Monroe 
Future plans: I plan to major in either Engineering or Business
---
Avery LeBlanc has been going to Ascension for most of her life, and she has made many lasting memories at both the Downtown Campus and Sugar Mill Pond Campus. During her time at SMP, she has played volleyball, basketball, soccer, and tennis, and she has also been a member of Young Life, Cupcakes for Causes, Beads for Needs, Ukulele Club, and Crochet Club. During her free time, Avery enjoys working out, playing tennis, hanging out with family and friends, and reading. She is a very dedicated and hard-working student, and she cannot wait to see what college life brings after graduation. A fun fact about Avery is that she learned how to kneeboard when she was eight years old!
Leave a Comment
About the Contributor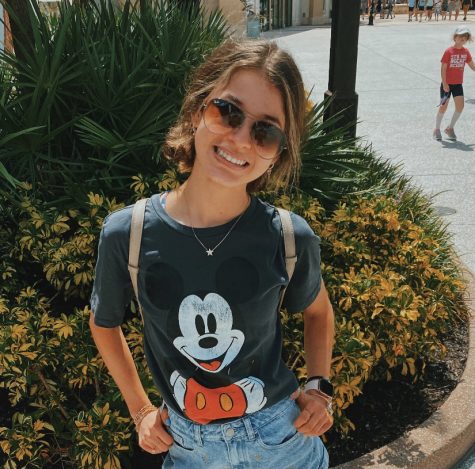 Emily Hebert, Staff Writer
Hey y'all! My name's Emily Hebert and I will be a senior at Ascension this year. I have been at Ascension since 8th grade and have been a part of the dance team since I moved here. I'll be captain of Gator Jazz this year, and I hope to also participate in different clubs and other fun school activities throughout the year. I love going to Disney World, spending time with family and friends, reading, and shopping. I am so excited to be a staff writer this year!