Oops….. We Did It Again: Big Sis Little Sis 2021-2022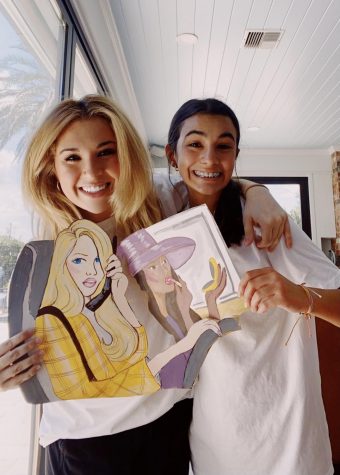 On Saturday, August 14th, the Eighth Grade girls and most of the girls in the Senior Class took part in, what we call, Big Sis Little Sis! Through the years of this tradition, there have been numerous themes used to reveal each big sister to their littles. This year, in particular, our theme was famous duos, like Dionne and Cher, Mary Kate and Ashley Olsen, Barbie and Ken, etc. The motive behind the Big Sis Little Sis festivities is to allow the Eighth Grade girls to feel somewhat at ease and more comfortable during their first couple of weeks at school. The sight of a familiar face trudging throughout the halls could be what allays the adjustment from the downtown campus to the upper school campus for the littles!
     Eighth Grader, Meg Giffin, says this about the Big Sis Little Sis affair, "I really enjoyed piecing together who my big sis is. I love the idea of having an older "sister" on campus to help smooth the transition from Middle School to High School. I'm super excited to take on this year and get to know even more about my big sis, Gracie!" Her big sister, Gracie Babineaux, had this to say, "Big Sis Little Sis, to me, was such a special event for all the Eighth Grade girls who are new to campus and the Twelfth Grade girls who have led this tradition for such a long time. The Big Sis Little Sis event has brought a welcoming presence for everyone and has created friendships that may have never happened without this experience! I have loved watching this all come together, and I'm so thankful for all the new relationships I have made!"
     It has been such a blast over these past couple of days, seeing the big sisters and the little sisters interacting and forming long-lasting bonds with one another. It was super special having all of the girls included in our conversations, talking about our likes and dislikes, favorite vacation spots, describing ourselves as Disney princesses, karaoke songs, movie genres, etc. On behalf of the girls in this year's Senior Class, we all hope the Eighth Grade girls feel just as encompassed as we did going through our Big Sis Little Sis in 2016. Since this tradition was created, we aim to shape experiences and memories from Big Sis Little Sis that will be unforgettable! And I would say that we succeeded!
Leave a Comment
About the Contributor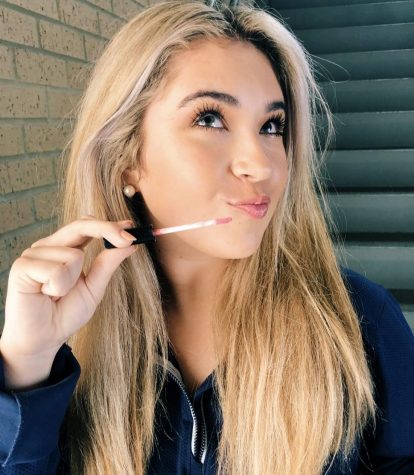 Elise Noelle Cope, Staff Writer
Hi you guys, I am Elise Noelle Cope! I am a senior this year and have attended Ascension throughout my whole school career. This is my first and final year in journalism as a staff writer, so it's pretty bittersweet. I have religiously gone to YoungLife get-togethers and have participated in clubs here at Ascension, such as Cupcakes for Causes and SADD. In my downtime, I design clothes in my sketchbook and bring them to life using my sewing machine! I am eagerly anticipating college so I can further pursue my passion for Fashion Journalism. Also, I am big on friendship, so I am constantly hanging out with my friends and family! I absolutely love to write, so I am very excited to partake in 
The Authored Ascension
!