Teacher Appreciation Week
Teacher Appreciation Week! A week that the teachers look forward to all year long! The week-long celebration consists of breakfasts, lunches, and teacher treats. This year the leadership class kept the tradition going and set up a teacher appreciation station. All the teachers' photos were hung up at the station, and sticky notes were provided for the students to write a reason why that teacher brightens their day or why they appreciate them! St. Patrick's Day allowed us to add shamrocks to the station, which said: "We're so LUCKY to have you here!" It was so heartwarming to see the students and fellow teachers leaving kind messages to one another. 
I asked some teachers what their favorite part of the week was, and Mrs. Sorrel said, "I appreciated all the food and treats the PTO had provided this week, and I've also loved looking at the posted notes hanging up on the trophy case. It all just made me feel so loved and appreciated this whole week." Coach Jill raved about the breakfast and said, "it was so delicious and was such a great start to my morning." All in all, it was a great week!
Whether you're a student or a faculty member, we hope you've enjoyed this week and recognize all our teachers' hard work contributed to our school. Ascension teachers are genuinely one of a kind and are always willing to go the extra mile to help us. As this week comes to a close, please don't forget that our teachers should be celebrated every day! 
Leave a Comment
About the Writer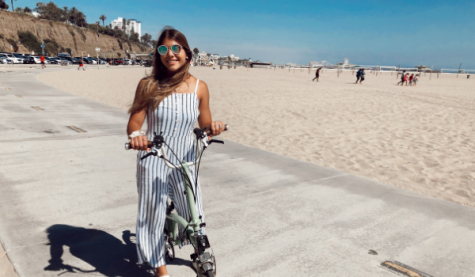 Grace Roy, Staff Writer
Hello friends!! My name is Grace, and I'm a senior. At school, I'm involved in many things. I serve as Lead Prefect, run varsity track, play soccer, and am active in YoungLife, and the Pro-Life Club! Here at Ascension, I'm an Alpha Omega, and am so grateful for the relationships, memories, and opportunities this amazing school has given me, I'm sad to leave the school that I've called home for so long but excited for what my future holds! If there's one thing you should know about me its that I absolutely LOVE to travel, and enjoy taking on new adventures. I'm so excited to be a part of Journalism this year and write about the amazing opportunities and events we have here at Ascension.