65 Days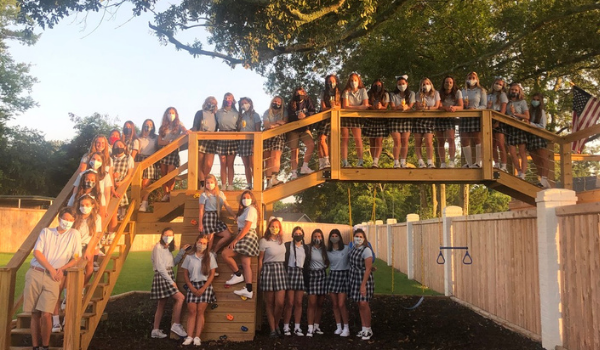 Lately I've found myself turning into a sappy senior. This led to the big question "How many school days does the senior class have left?" When I was answered by Mr. Sorrell with "As of today you have 65 school days left until your last day," my jaw dropped. I was in disbelief that in just 65 school days we will be leaving the people and the place that we call our second home and entering the real world. Seniors, we got this! 
I think I speak for the entire senior class of 2021 when I say it has been a crazy and at times challenging year and a half. We have experienced loss, grief, our own personal struggles, a pandemic, and yet we stayed strong together and got through it all.  We could not have done that without the support and help of our one of a kind Ascension family. If I have learned anything about the Ascension community in my last four and half years it is that we are truly blessed with something special, a place of gentleness, generosity, truthfulness, kindness, and bravery. 
Ascension will forever be one of my greatest blessings and although I am sad to leave I feel confident that I am ready for whatever life throws at me due to the amazing leadership the incredible teachers and staff have shown me. Teachers and staff, thank you for making Ascension such a memorable place for the class of 2021. Senior Andre Perron said it best: "Ascension has become my second home and I seriously am not ready to let go."
Seniors, make these last 65 school days count because before we know it we will be walking across that stage with these memories. Smile at others in the halls, be yourself, be kind and remember to wash your hands.
View Comments (1)
About the Contributor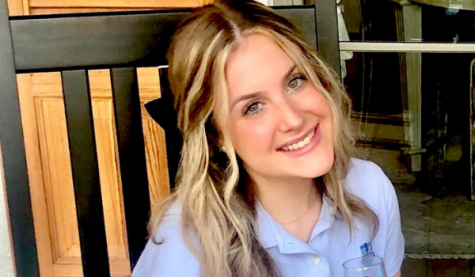 Chloe Stephens, Staff Writer
Hey everyone! My name is Chloe Stephens, and I am a senior this year. This is my first year in journalism as a staff writer. Ascension has been one of my greatest blessings and I am not ready to leave, but I am so excited to make memories with my class this year. I am involved in Pro-life club, SADD, and Younglife. In my free time I enjoy makeup, spending time with my family, and hanging out with my friends. I am so excited to be a part of the Authored Ascension, and can't wait to see what this year holds!