Hurricane Laura Relief Drive
On August 27th, Hurricane Laura hit the south. Schools closed the entire week because of how brutal the news predicted it would be. People prepared quickly for disaster to strike, when finally that night, it did. Many homes and businesses were destroyed by this category 5 hurricane, especially in Lake Charles, Louisiana. 
The students at Ascension have come together to create a relief drive for the Hurricane Laura victims. The creator of the drive, senior and Athletics Prefect Andre Domengeaux says, "I think nearly everybody has friends or family who were directly affected by Hurricane Laura so I knew that there would be a lot of participation in a drive like this. It hits close to home for a lot of students." Knowing that many students have family and friends in the Lake Charles area, Andre believed that allowing students to take the initiative to help the community would be beneficial for both the student body and Lake Charles to get back to normal.  
All of the proceeds from the Hurricane Laura drive will be donated to an organization called Lane's Promise. Senior John David St. Pe found this charity and explains, "I knew that Ascension would want to help out those affected so when I found out about this non-profit organization called Lane's Promise I suggested we donate to them. They'll be transporting all our supplies over to the Lake Charles area and helping a lot of people." Students, faculty, and parents are encouraged to donate things like canned foods, peanut butter, diapers, etc. Boxes for the proceeds are located in the front office. 
Students like John David and Andre have really set an example to the rest of the students at Ascension because they showed how to get involved in the community and that taking initiative can be helpful in the future. Current Ascension students should make sure to welcome new students coming in from Lake Charles and hope for a smooth transition into Ascension. 
Leave a Comment
About the Contributor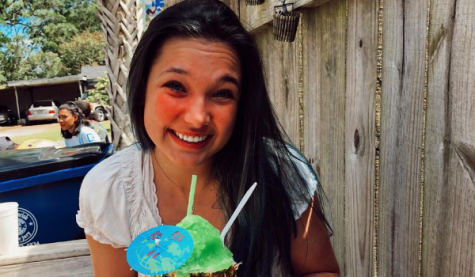 Sophia Mury, Staff Writer
Hey hey, my name is Sophia Mury and this is my junior year.  I have attended Ascension for 13 long years and have always been involved in school activities. This year I am on the dance team, a member of SADD, and a class leader for the junior class. In my free time, I enjoy dancing, hanging out with friends, going to Chick-fil-a, and eating Dairy Queen Blizzards. I am so excited to be a part of Authored Ascension this year and hope to remain in it next year!