March for Life
Last week, a collection of students went on the March for Life in Washington D.C. This is  a yearly tradition that has been going on for 47 years, but this is the first year that Ascension students participated in this march. The general consensus was that they couldn't have had a better time, and they were proud to march for all the babies and support this amazing movement. Sophomore Gracie Babineaux said that "the pro life trip overall was so moving. I definitely felt impacted by all of the support and amount of people that care about this protest. I definitely was able to explore my belief in this because of the people I was surrounded by. Each person on the trip was so open and understanding and I could not have had a better experience!" The trip definitely got a warm reception from Ascension's faculty and staff. 
Junior Callie Ste. Marie says that "the trip was an amazing experience that she does not regret at all. It was really cool to be able to march with all these people and support together for a cause that we all cared a lot about. It was also really cool because this is the first time that a president marched with us. We passed the capitol and ended at the Supreme Court. It was overall, such an amazing and powerful experience that I will never forget." While on the trip, they also visited the National Gallery of Art, the International Spy Museum, and ice skated. Gracie really loved the art museum and Callie enjoyed the International Spy Museum, however. They both thought that Washington D.C. was a fun place to visit and could not have been a better place to hold this march. If they could go back and do it all again they definitely would. Both Gracie and Callie are going to be going again next year. 
This trip is very important because it shows just how important it is to fight for something you believe in and stand up for a cause that you care about. here was a fun chant going around that said "We love babies, yes we do! We love babies, how about you?" There was quite a diverse display of signs on the march. They ranged from phrases like "I choose life" and "help her be brave" to "be not afraid" and "shred for life". One of the best signs on my social media was someone holding a poster saying "If we consider bacteria on Mars life, then why don't we consider a heartbeat life on Earth?"
Leave a Comment
About the Contributor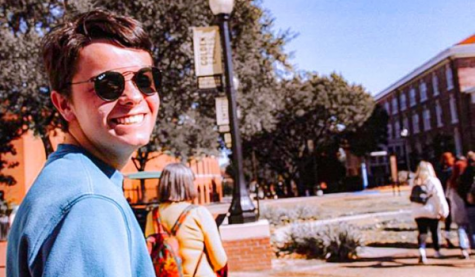 David Chadwick, Staff Writer
Hi! I'm David Chadwick! I have been going to Ascension since 7th grade and have loved every second of it because of how much I have grown and developed since starting here. I'm really excited to spend my senior year at Ascension and my second year in Journalism. I can't wait to express all of my ups and downs of senior year through my writing with these fun articles that will give you guys a glimpse of my personality! Here's to a hopefully amazing senior year despite all the craziness that's going on right now!