Mardi Gras Mambo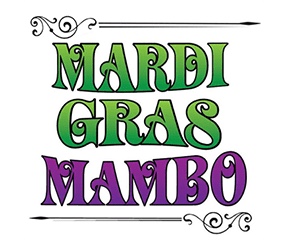 The Sadie Hawkins Dance has been a fun tradition here at Ascension for years now, but we have continued to have a shortage of upperclassmen at this dance. As the freshman class leaders started to plan this dance, they decided they wanted to make a change that would bring out more classmates to this dance. They decided that it would be best to change this dance from a Sadie Hawkins dance (girls ask guys) to just a normal school dance. The original idea was for this dance to be another "Back to School Bash" as they planned for it to be when we got back from Christmas break. Since this idea was not executed on time, they thought of a new plan… a Mardi Gras Mambo!!!
This Mardi Gras themed dance will be held on February 8th in the SMP gym. According to Lily Franques, "This dance should be lots of fun, it is going to be worth showing up!" Just like the Back to School Bash, all students are welcome to come with whoever they decide; no dates are required! The students can either dress in fun Mardi Gras colors or a nice outfit. Freshman class leader Grace Fontenot says, "I am super excited about this dance and I can't wait to see how it turns out this year!"
The committee putting this on is aware of the fact that this is the day before the ACT and the same day of the Special Needs Prom. Since the goal of this change was to bring more upperclassmen, Mrs. Robert says that if you can show her your ticket or some proof that you are taking the ACT, you will be able to leave at 9:00. Based on how much fun the Back to School Bash is every year, this one should be just as good… if not better! So let's all bring out a Mardi Gras colors a little bit early and dance!!