CYT's Hunchback of Notre Dame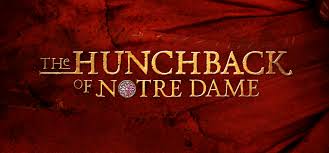 CYT's Hunchback of Notre Dame starts this weekend and the cast is getting ready for a great show. Senior John Verzwyvelt, playing Frollo, says that show week is "going phenomenal" and that "the cast is kicking it in gear, especially the directors." The novel-to-Disney film-to-broadway musical follows disfigured Quasimodo (played by wonderful senior Dawson Broussard), the bell-ringer of Notre Dame Cathedral, who bides his time locked away in a tower. With only gargoyles to keep him company, Quasimodo longs to be with other people, leading to his chance encounter with the enchanting Gypsy Esmeralda (Lafayette High's senior, Sophia Handley). When the beautiful young woman catches the attention of Quasimodo's guardian, sinister Frollo, Quasimodo must help to keep her out of his clutches.
The show will be running this weekend at Angelle Hall on the UL campus. The remaining showtimes are 7PM on Friday and Saturday, and 2PM on Saturday and Sunday (Feb. 2-4). You can purchase tickets at the CYT Lafayette Website. Come see Ascension students Dawson Broussard, John Vertzvwevelt, Caroline Frentz, Alyssa Wilson, Sadie Bekurs, Virginia Foshee, Ashtyn Raxdale, Lauren McClymont, and Emma Guidry! 
"Awesome show, but sometimes it's painfully real. Everyone should come see it!" – Dawson Broussard.