T-shirt Gun Coming Soon To a School Near You!!!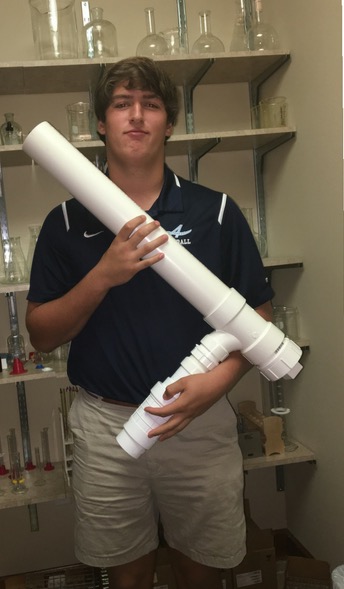 Something very exciting is happening at Ascension. Our very own Physics 4th hour class is creating a t-shirt gun! This gun is going to be used at pep rallies and football games to launch t-shirts into the rowdy crowds. Although their class is small, consisting of only 3 people, they are eager and ready to take on this big project. To find out more information, I spoke with Michael Remondet about the details.
The device is going to be made out of PVC pipe, valves, and compressed air. "It uses a valve to release pressure built up in the pressure tank to shoot the t-shirt out," says Remondet when asked how the device is going to work. This project seems like it would take a lot of work going through a long process to complete, but Remondet said "It shouldn't take more than a month to make it." So get excited Gator fans: physics can be fun!