Grecos Give Back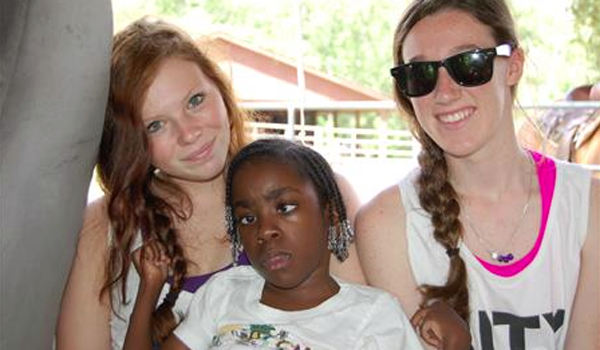 Part of living the mission here at Ascension means volunteering. Some people help out with school events and others reach out in their communities. For Joey and Jessica Greco, however, volunteering means going the extra mile.
Both of them attended a summer camp named Camp Dream Street located in Utica, Mississippi. The camp is a five-day/four-night program that gives children with physical disabilities a week to be a normal kid and have fun.
"Camp Dream Street was the biggest eye-opening and life-changing experience I have ever participated in," Jessica Greco said. "It made me realize how fortunate and lucky I am."
"This camp made me step back and look at what I had. It showed me that I should be grateful helping other kids do things they could never do on their own," Joey Greco said.
Jessica's camper was an eight-year-old named Jailyah. She was diagnosed with cerebral palsy and is unable to move her arms and legs and is nonverbal.
"The only way I was able to communicate with her was to ask her a question, and she would respond with a smile if that is what she wanted," Jessica added. "She was unable to eat on her own, so I would feed her through a feeding tube."
Jessica also mentioned all the fun things she did with Jailyah.
"I brought her swimming and horse back riding. She enjoyed it when I read her stories after meals and before bed. She dressed up as Minnie Mouse for a parade. She designed a cape for herself, and she dyed a t-shirt."
The boy that Joey assisted is named Koby.
"It was tough helping him out at first," Joey said, "but I got used to it."
"The best experience  was that when he first got there, he did not care about leaving his mom. He was so excited to just be there," Joey mentioned. "He got to chose what he wanted to do. There was no mandatory activities. If he wanted to ride horses, we could go ride horses, if he wanted to swim, we would go to swim. He had the choice of doing whatever he wanted to do."
Joey and Jessica said they would both go to the camp again. As the siblings prove, volunteering can be a life changing experience.
Leave a Comment