Teacher Feature: Senora Acevedo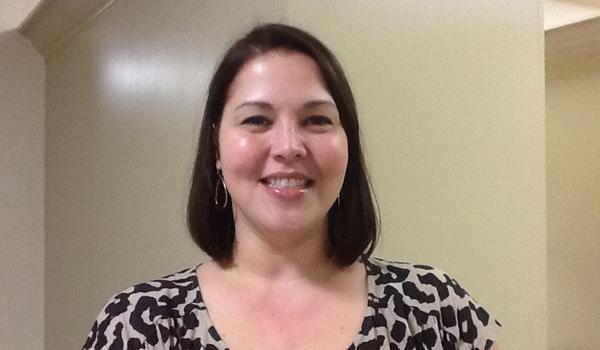 There is a new, but familiar face on Sugar Mill Pond's campus this year. Senora Acevedo once taught Spanish at AES five years ago, and she has returned to the classroom.
Aside from calling Lafayette "home," Senora Acevedo has lived in Mobile, AL,  Ann Arbor, MA, Alexandria, LA. Among her many travels from place to place, she has been to Canada, Mexico, Puerta Vallarta, Cozumel, Panama, The Bahamas, Honduras, England, France, Spain, and Italy. She said she "likes to keep her passport handy!"
Apart from her world travels and teaching, she is also a labor and delivery nurse at Women's and Children's Hospital.   As a part-time teacher at AES, it is not uncommon for Senora Acevedo to help a baby to be born and help a student with a translation– all in the same day.
Attending nursing school was the reason she left AES five years ago. Senora Acevedo says that teaching and nursing are not vastly different fields.
"There is a lot of teaching that goes into being a nurse–constantly explaining procedures and keeping patients current with their plan of care," said Senora Acevedo.   "In teaching, a great deal of compassion and care is needed."
Whenever she was in the sixth grade, she wanted to learn a foreign language and decided to take French, but she realized that was not her forté and fell in love with Spanish. In college, she took many courses and eventually studied in Mexico.
"My husband, being from Panama, is my dictionary if I need some clarification."
She says what she likes most about teaching is "being able to share something I am so passionate about with others. I also love watching the students grow and mature as they turn into young adults."
Besides from her busy schedule, she likes to spend time with her daughters  and also enjoys swimming, bike riding, and going to the movies. She also loves watching HGTV.
Two interesting facts apart from her interesting life is that she loves to practice yoga and she can drive a bus.
Senora Acevedo said that she truly believes in being present.
"Living for today and not worrying about the things I have no control over," said Senora Acevedo.
Leave a Comment