Student Spotlight: Carly Hampton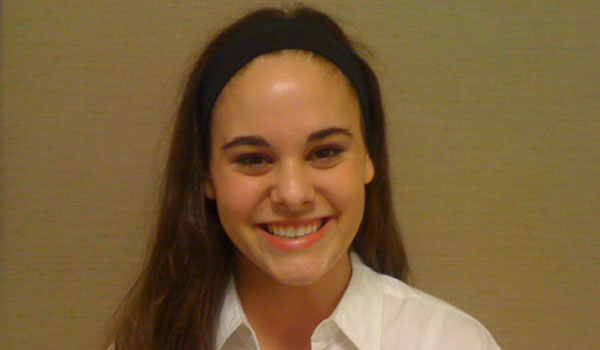 It has been amazing to see many new students this year at Ascension, and one of them is Carly Hampton.
Carly is a junior this year at Ascension after transferring from St. Thomas More.
Carly said that she really enjoys her classes and everything is going well.  She also said that the first few days were pretty rough because she did not know a lot of people, but it has gotten much better.
"I love how close everyone is and the smallness of the school," said Carly.
Carly was born and raised in Lafayette, Louisiana, and she is the youngest of four children who were all born in Baton Rouge.  After she graduates, she plans on applying to different colleges and would like to live in Austin, Texas.
When asked what her favorite subject is, Carly replied, "Math by far! Always loved it and like it even more this year because Coach Landry is hilarious and makes the class enjoyable!"
Carly's ideal music playlist would include DaedMau5, Ellie Goulding, and Sublime just to name a few.  One of her favorite hobbies is playing piano because it is very relaxing.  During fourth hour, she can be found in the music room practicing Adele songs. She says she also enjoys running when it is not 110 degrees outside.
Carly has also appeared in some of her father's Toyota commercials when she was five or six years old and now her mother appears in them also.
"Carly is a fun girl with always something funny to say or do," said Junior Summer Milam.
Leave a Comment