A Fresh, New Face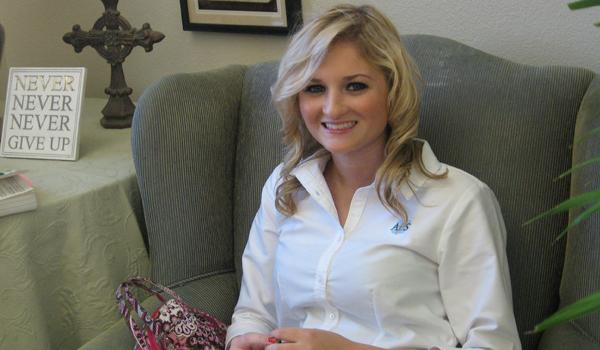 It has been exciting to see so many fresh, new faces on campus this year, one of them being Taylor Webb.
Taylor Webb is a junior this year at Ascension after transferring from her previous school, Lafayette Christian Academy. After being enrolled in AES for almost one quarter, Taylor said she feels that the people here are all very nice and the school itself is less strict than LCA.
When asked what her favorite aspect of AES was, she replied, "I like that it's laid back!"
Taylor was born in Beaumont, Texas and lived there for about eight years before her dad's job as a chemical engineer led them to Lafayette, Louisiana. Her mom is a second grade teacher here in the AES community, and all three of her younger siblings attend the school as well.
Outside of school, Taylor enjoys relaxed weekends of hanging out with friends and watching movies. Her favorite store to shop at is Charlotte Russe, and she loves the famous vacation destination, Disney World!
"I love Disney World! You get to be a little kid again," said Taylor.
So far in school, her favorite subject is English, and she really enjoys being a part of the drama club.
For college, she plans on attending a school somewhere in Texas and dreams of becoming either a journalist or a make-up artist.
When asked what she was most thankful for in her life, she replied, "My friends!"
In ten years, Taylor Webb sees herself wealthy and living with her family in Florida. Ascension students are very excited to have Taylor apart of the gator community,
"She is a really nice person and I'm glad she came to Ascension!" said Junior Noelle Delhomme.
Leave a Comment